Largely unexplored by all but the most intrepid travellers, South America offers unparalleled opportunities for discovering fascinating cultures and experiencing the extremes of geography. Fiona believes that the ultimate journey for the modern explorer has to be an expedition to any South American country and on to the Falkland Islands, South Georgia and the Antarctic Peninsula.
With our polar arm, Arcturus, we are the perfect choice for planning your whole adventure. Tell Fiona what you are seeking from your ideal South American journey and we'll use our specialised knowledge to make all the arrangements. Experience a tailor-made trek in Patagonia or a journey by boat around Cape Horn or, for wildlife enthusiasts, we can suggest a choice of vessels for discovering the unique species of The Galapagos Islands.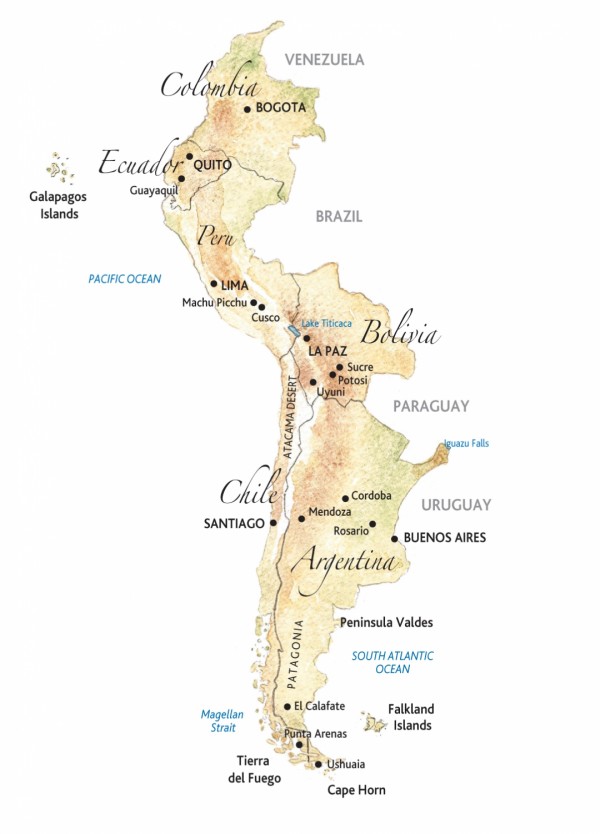 Fiona's travel tips
FOR THE LESS ACTIVE: If you don't want to trek the whole Inca Trail, take the train and hop off early to enjoy a wonderful day's walk instead.
MY FAVOURITE PLACE: (Once I had got over a slight vertigo moment), sitting atop Wayna Picchu watching the cloud drift over the ruins of Machu Picchu spread out below me.
DON'T MISS: Superb camping at the edge of the Salar de Uyuni. The walk-in tents, though not en-suite, each have a built in stove and the view from the loo is to die for.
TOP TIP: See Lake Titicaca and its floating reedbed islands from the Bolivian side — it's much less visited than from Peru.
BEST TIME TO GO:
Argentina: October to April
Bolivia: April to September
Chile: October to April
Ecuador: October to June
Galapagos: year-round
Peru: April to October   
JOURNEY TIME:
Argentina: 16 hours (indirect)
Bolivia: 18 hours (indirect)
Chile: 18 hours (indirect)
Ecuador: 14½ hours indirect
Galapagos: 14½ hours indirect
Peru: 14½ hours (indirect)
Receive our E-News
Fill in your details to subscribe to our regular Dispatches E-newsletter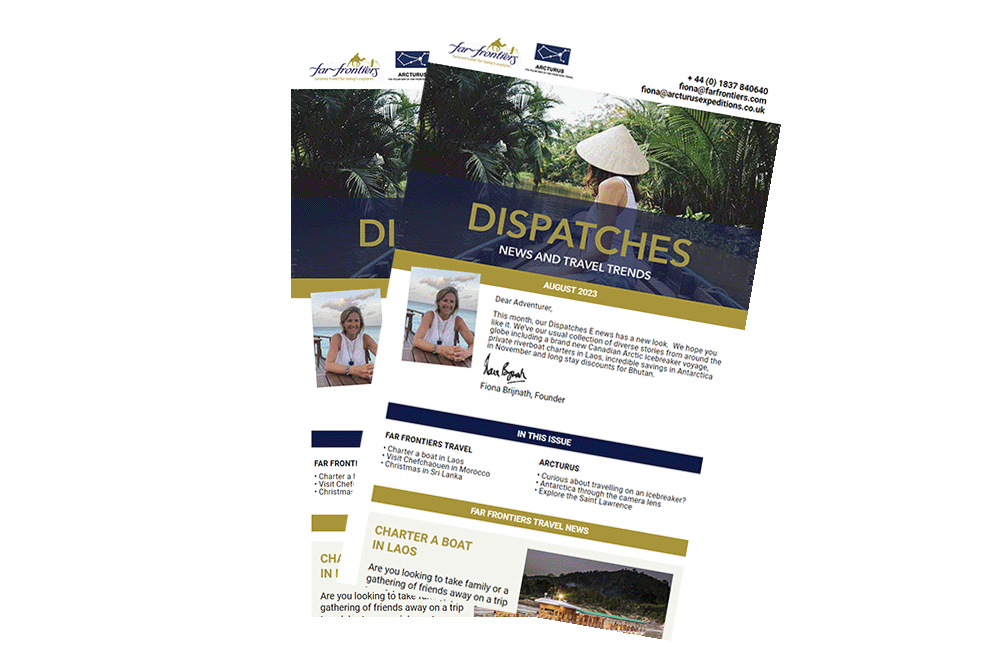 Our Brochure
View a PDF or order a copy of our Brochure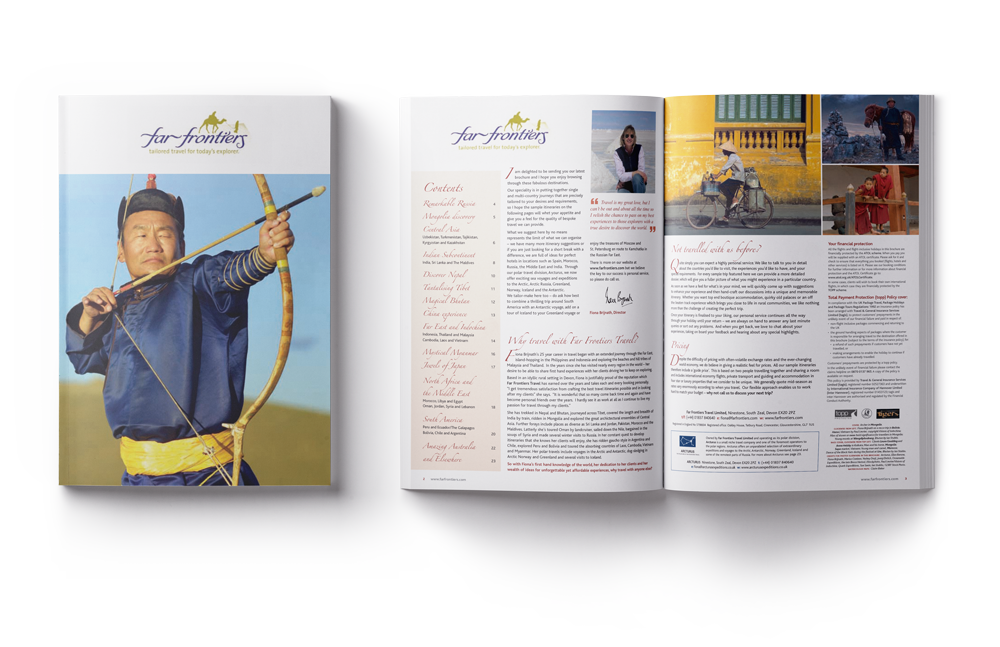 VIEW OR ORDER BROCHURE HERE