Variety, the spice of life
If you yearn to trek across remote Himalayan kingdoms, ride out with nomadic people, immerse yourself in ancient cultures, wildlife-watch or just take time out to de-stress in an exotic hideaway, give Fiona a call.
A trip of a lifetime is exactly that — you may only do it once, so it has to be perfect. It's Fiona's forte, along with her uncanny ability to find just the right location for a special family celebration. Because she takes the time to get to know her clients, she is able to personalise your itinerary with her special touches that differentiate Far Frontiers Travel from others.
Occasionally, rather than travel alone, clients ask her to identify like-minded travelling companions, and on their return she loves nothing better than to hear their accounts of adventures had and the firm and enduring friendships that she has helped to forge.
Receive our E-News
Fill in your details to subscribe to our regular Dispatches E-newsletter
Our Brochure
View a PDF or order a copy of our Brochure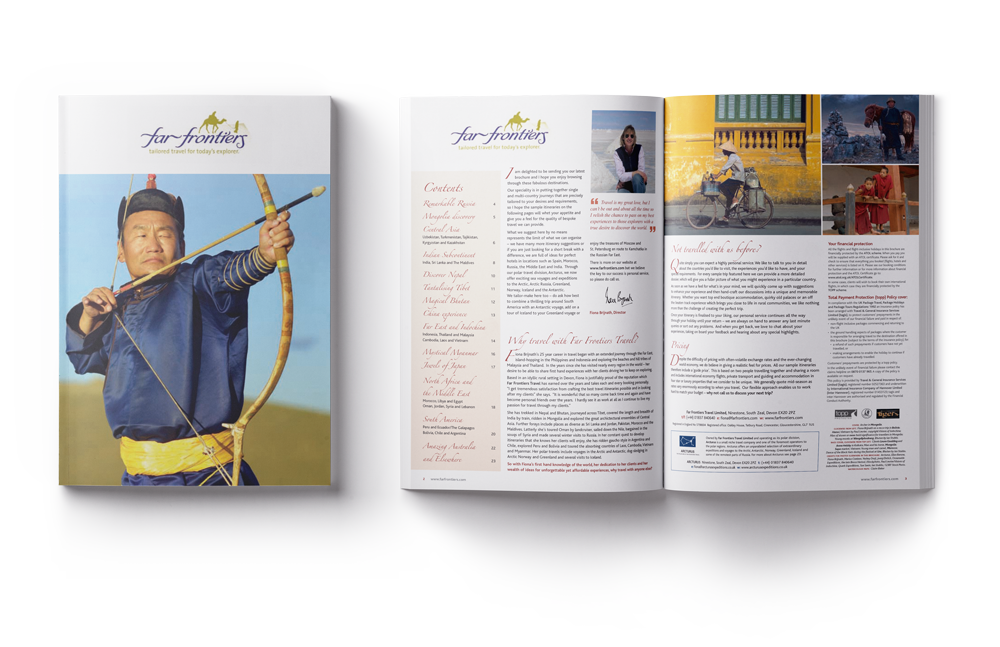 VIEW OR ORDER BROCHURE HERE