Once you are ready to book, we will send you the relevant booking forms together with deposit requirements and your options for payment. We also ask that you have your own travel insurance in place when you make the booking.
"I called Fiona, I'm so glad as I couldn't believe how helpful she was — a veritable encylopedia of advice on aspects I had not even considered! Some great recommendations for interesting places to stay in India too. She understood our budget and we are now so looking forward to our trip".
You can also download our booking form and booking conditions here.
Far Frontiers Travel Booking Form
Far Frontiers Travel Booking Conditions
Receive our E-News
Fill in your details to subscribe to our regular Dispatches E-newsletter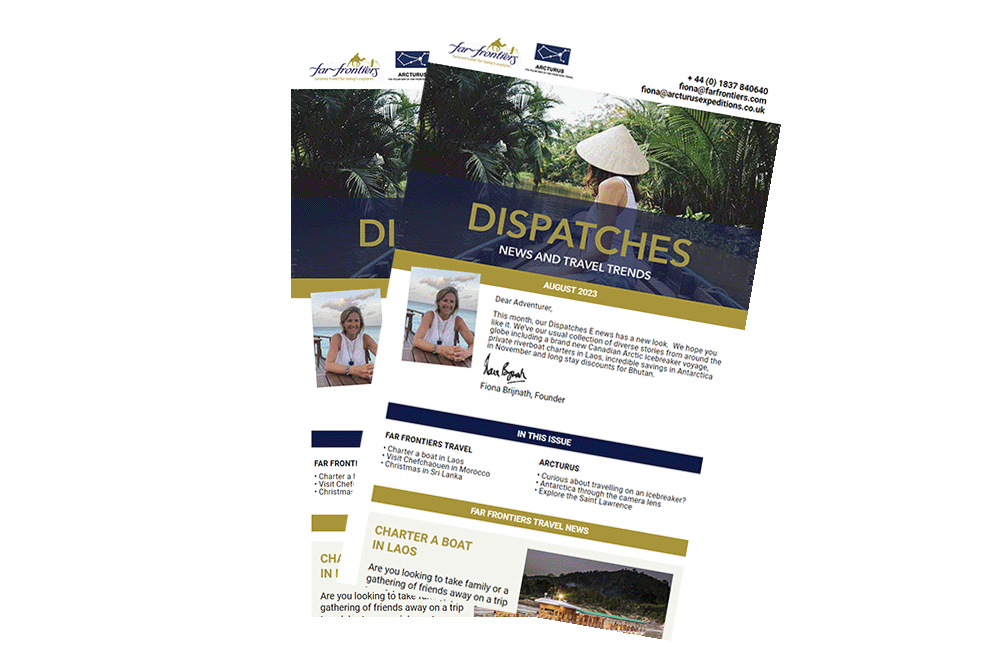 Our Brochure
View a PDF or order a copy of our Brochure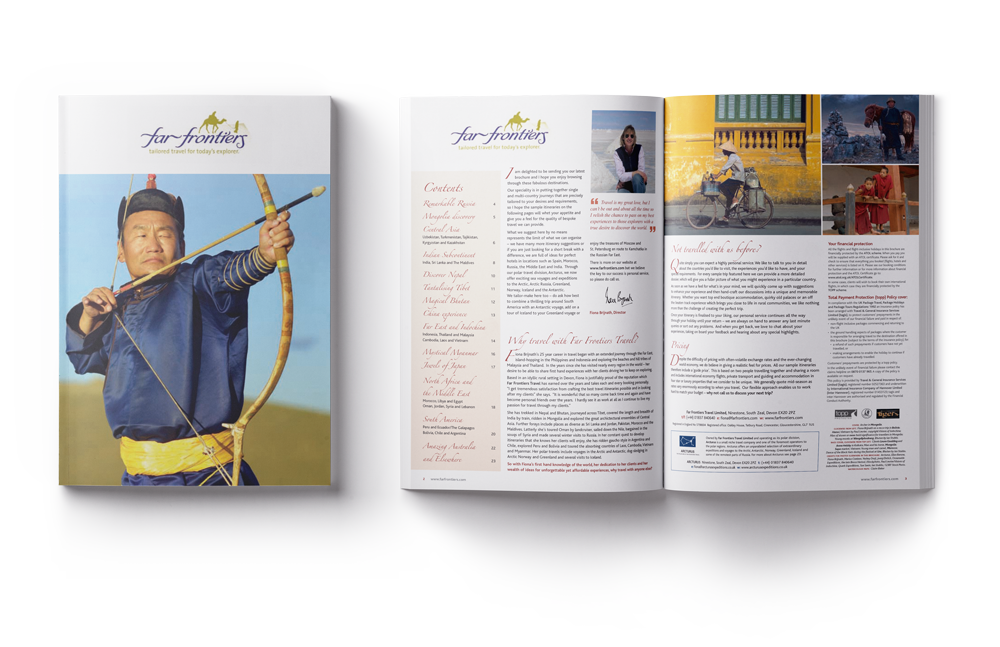 VIEW OR ORDER BROCHURE HERE