Contact Far Frontiers Travel
All our itineraries are unique and developed with you to suit your preferences and budget.
Do have a chat with Fiona about your thoughts for your next trip, however short or ambitious it might be.
You can use the contact form below to indicate the destination you have in mind and the best time of day for her to give you a call.
Receive our E-News
Fill in your details to subscribe to our regular Dispatches E-newsletter
Our Brochure
View a PDF or order a copy of our Brochure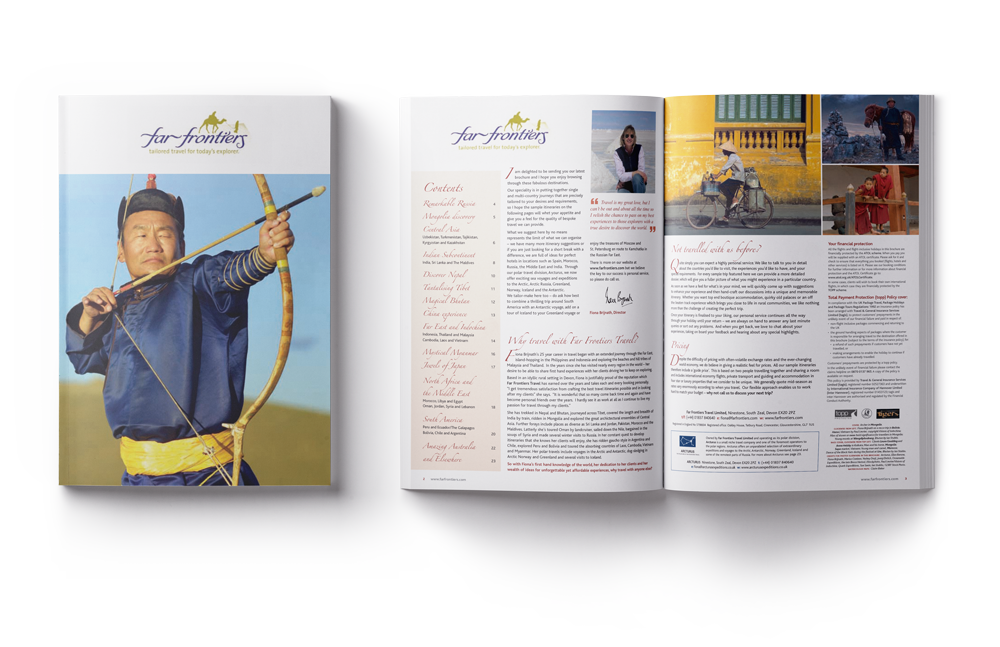 VIEW OR ORDER BROCHURE HERE