The cultured European-style capital of Buenos Aires combined with the dramatic wilderness and landscapes found only in the Americas make Argentina a compelling destination with its own particular South American 'wild west' style. Although the Argentines have adopted many European refinements, beneath the surface they have an exciting and barely restrained passion.
Argentina is known for its rainforests and vineyards, the tango and the fast and furious game of polo, its rough-riding gauchos, political heroine Eva Perón and some of the best steaks in the world. The Iguazu Falls, El Calafate's magnificent glacier, whale watching and Tierra Del Fuego — it's an intoxicating mix.
For keen riders we cannot recommend more highly a stay on an Argentinian working cattle ranch. Both the 15,000 acre Huechahue in Patagonia and the 6,000 acre Estancia Los Potreros in the Cordoba hills provide authentic holidays for those wishing to experience Argentina's rural traditions. Enjoy trail rides, rounding up cattle, walking, birdwatching and wine tasting and, at Los Potreros, you can also play golf, take a polo lesson or enjoy a thrilling chukka or two.

Itineraries relating to South America

Trip Reports for South America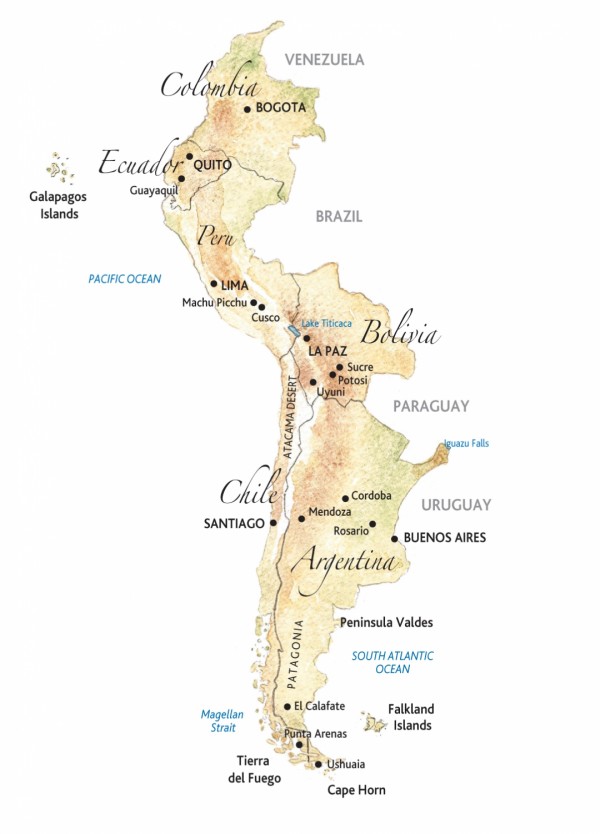 Fiona's travel tips
FOR THE LESS ACTIVE: If you don't want to trek the whole Inca Trail, take the train and hop off early to enjoy a wonderful day's walk instead.
MY FAVOURITE PLACE: (Once I had got over a slight vertigo moment), sitting atop Wayna Picchu watching the cloud drift over the ruins of Machu Picchu spread out below me.
DON'T MISS: Superb camping at the edge of the Salar de Uyuni. The walk-in tents, though not en-suite, each have a built in stove and the view from the loo is to die for.
TOP TIP: See Lake Titicaca and its floating reedbed islands from the Bolivian side — it's much less visited than from Peru.
BEST TIME TO GO:
Argentina: October to April
Bolivia: April to September
Chile: October to April
Ecuador: October to June
Galapagos: year-round
Peru: April to October   
JOURNEY TIME:
Argentina: 16 hours (indirect)
Bolivia: 18 hours (indirect)
Chile: 18 hours (indirect)
Ecuador: 14½ hours indirect
Galapagos: 14½ hours indirect
Peru: 14½ hours (indirect)
Receive our E-News
Fill in your details to subscribe to our regular Dispatches E-newsletter
Our Brochure
View a PDF or order a copy of our Brochure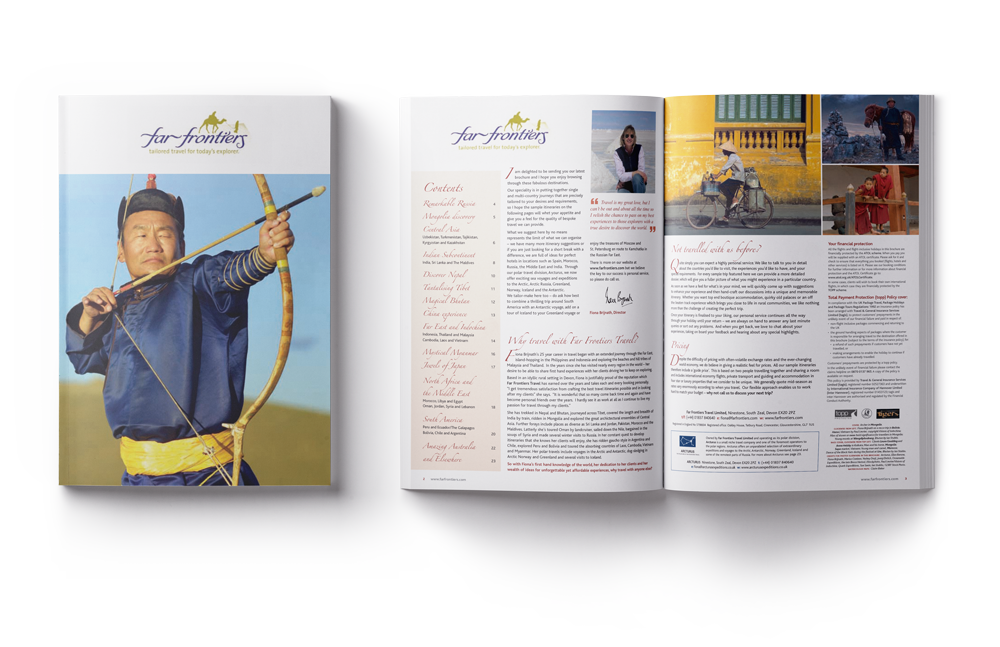 VIEW OR ORDER BROCHURE HERE