Chile occupies a thin strip of land between the Andes and the Pacific, stretching 4,200km from the desert to the glaciers of Patagonia. It is a culturally vibrant and stunningly beautiful country, made up almost entirely of some of the world's last true wilderness areas.
Despite being one of the most 'European' communities in South America, Chile has indigenous traditions that persist in the Andean foothills and in the southern plains, and most travellers are lucky enough to experience the traditional warmth of the hardy local people. Chile provides the intrepid with the opportunity to experience both the lush wine-growing regions around Santiago and the harsh wilderness of the Cape Horn fjords, where seals and penguins frolic in the bitterly cold waters. For sheer drama, the granite peaks in Chile's Torres del Paine National Park are breathtaking.
We can combine any of these South American countries — so do call Fiona with your thoughts. We can also build in wildlife voyages to South Georgia, the Falkland Islands and Antarctica to make yours a trip beyond all others.

Itineraries relating to South America

Trip Reports for South America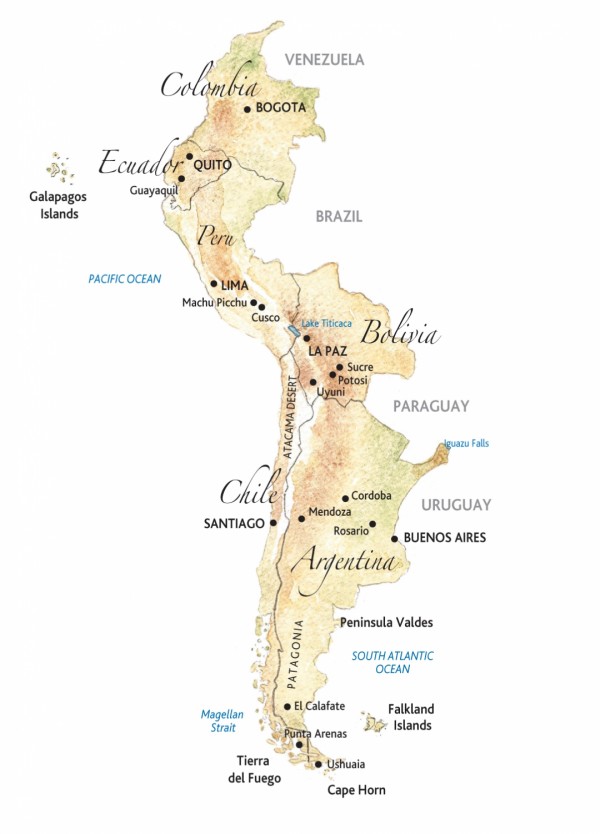 Fiona's travel tips
FOR THE LESS ACTIVE: If you don't want to trek the whole Inca Trail, take the train and hop off early to enjoy a wonderful day's walk instead.
MY FAVOURITE PLACE: (Once I had got over a slight vertigo moment), sitting atop Wayna Picchu watching the cloud drift over the ruins of Machu Picchu spread out below me.
DON'T MISS: Superb camping at the edge of the Salar de Uyuni. The walk-in tents, though not en-suite, each have a built in stove and the view from the loo is to die for.
TOP TIP: See Lake Titicaca and its floating reedbed islands from the Bolivian side — it's much less visited than from Peru.
BEST TIME TO GO:
Argentina: October to April
Bolivia: April to September
Chile: October to April
Ecuador: October to June
Galapagos: year-round
Peru: April to October   
JOURNEY TIME:
Argentina: 16 hours (indirect)
Bolivia: 18 hours (indirect)
Chile: 18 hours (indirect)
Ecuador: 14½ hours indirect
Galapagos: 14½ hours indirect
Peru: 14½ hours (indirect)
Receive our E-News
Fill in your details to subscribe to our regular Dispatches E-newsletter
Our Brochure
View a PDF or order a copy of our Brochure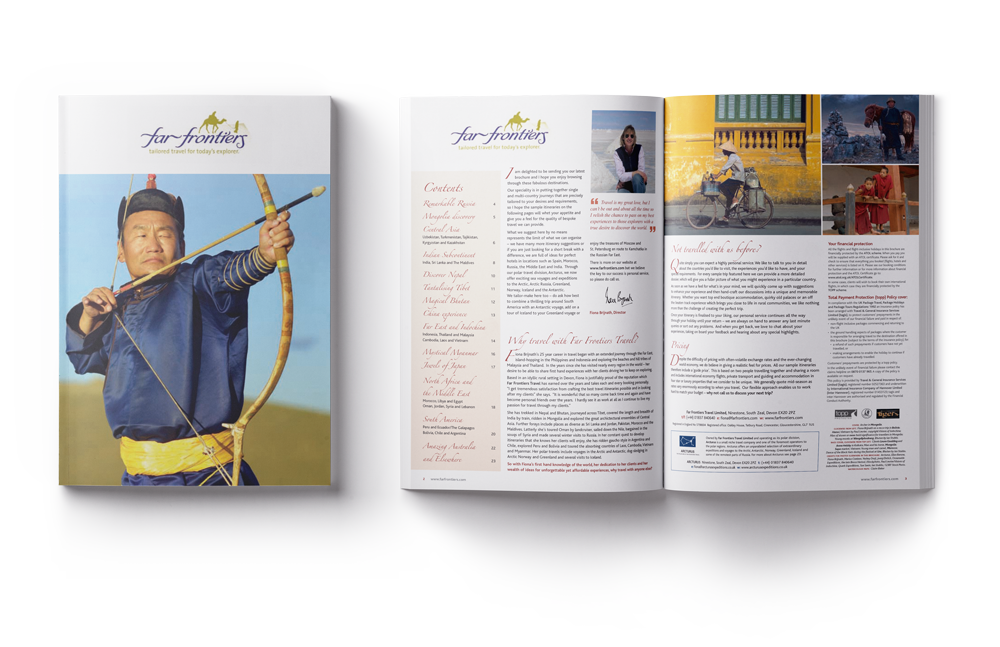 VIEW OR ORDER BROCHURE HERE