Peru is a fantastic destination for its spectacular wild scenery and the combination of ancient Inca and Spanish-conquistador heritage which threads through everyday life. The world-renowned mountain-top citadel of Machu Picchu and Lake Titicaca, famous for its floating reed islands, just have to be visited in any traveller's lifetime.
Wander around the cobbled streets and glorious cathedrals of Cusco, the historic capital of the Inca Empire which was declared a World Heritage Site in 1983 and visit the densely packed museums in Lima. Get a bird's eye view with a flight over the mysterious Nazca lines or head out to the dramatic Colca canyon with its soaring condors.
If you can, take time out to witness the extraordinary biodiversity of the Amazon Basin. And for an intriguing cultural insight we would particularly recommend venturing into the High Andes to visit its remote villages — where the indigenous highland Indians still speak the ancient tongue of Quechua and maintain a traditional way of life.

Itineraries relating to South America

Trip Reports for South America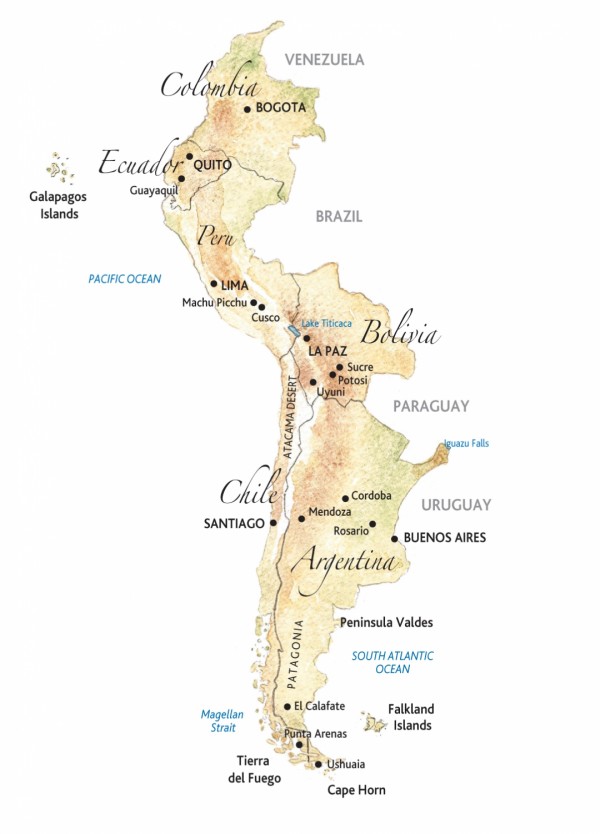 Fiona's travel tips
FOR THE LESS ACTIVE: If you don't want to trek the whole Inca Trail, take the train and hop off early to enjoy a wonderful day's walk instead.
MY FAVOURITE PLACE: (Once I had got over a slight vertigo moment), sitting atop Wayna Picchu watching the cloud drift over the ruins of Machu Picchu spread out below me.
DON'T MISS: Superb camping at the edge of the Salar de Uyuni. The walk-in tents, though not en-suite, each have a built in stove and the view from the loo is to die for.
TOP TIP: See Lake Titicaca and its floating reedbed islands from the Bolivian side — it's much less visited than from Peru.
BEST TIME TO GO:
Argentina: October to April
Bolivia: April to September
Chile: October to April
Ecuador: October to June
Galapagos: year-round
Peru: April to October   
JOURNEY TIME:
Argentina: 16 hours (indirect)
Bolivia: 18 hours (indirect)
Chile: 18 hours (indirect)
Ecuador: 14½ hours indirect
Galapagos: 14½ hours indirect
Peru: 14½ hours (indirect)
Receive our E-News
Fill in your details to subscribe to our regular Dispatches E-newsletter
Our Brochure
View a PDF or order a copy of our Brochure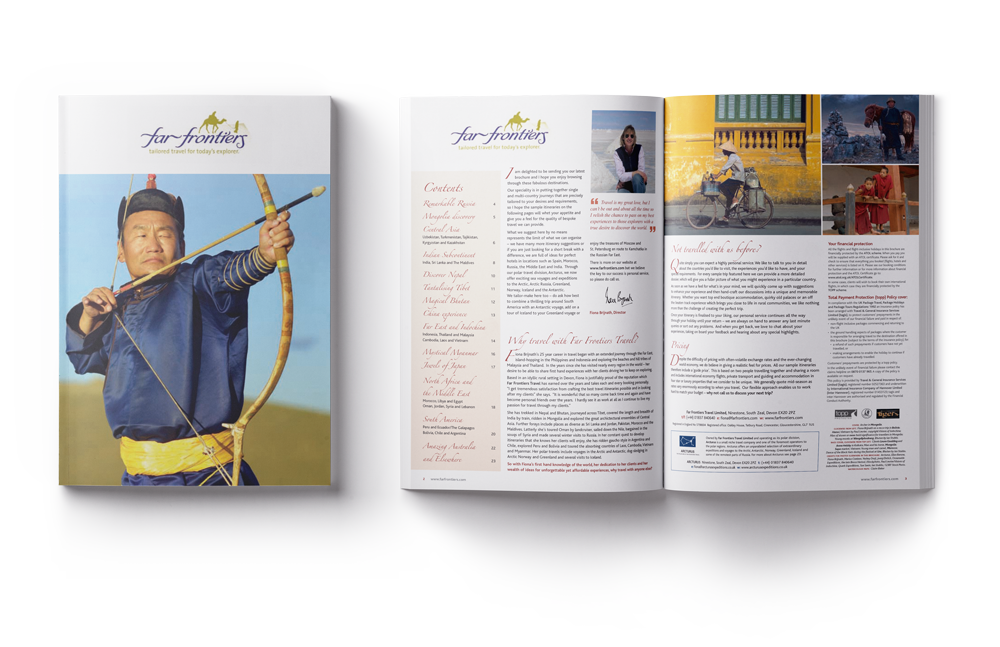 VIEW OR ORDER BROCHURE HERE