The Middle East is home to some of the most historically significant cultural sites in the world, but remains under-visited because of perceptions and concerns about safety. Spectacular desert scenery combined with startlingly beautiful oases, superb shopping in malls and souks, and surprisingly hospitable people make the region well worth a visit.
Even independent travellers may feel more confident relying on the local knowledge and arrangements that we can provide. Our extensive contacts and expertise in the UAE, Syria, Jordan, Lebanon and Oman ensure that you will be able fully to enjoy your visit to their cities or exploration of the desert and wadis by jeep.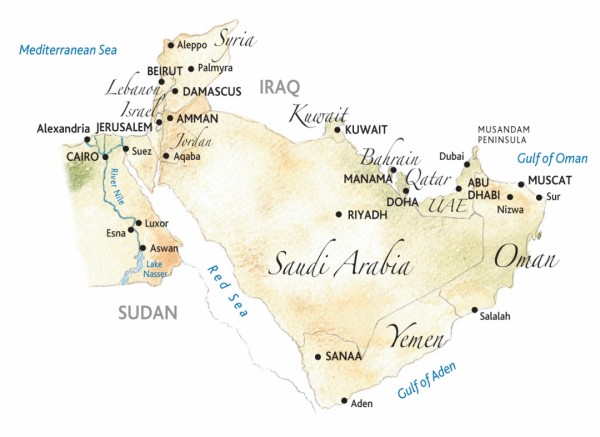 Fiona's travel tips
TOP TIP: The Musandam Peninsula is just a 90 minute drive from Dubai — an easy way to combine the two countries.
READ: Wilfred Thesiger's Across the Empty Quarter.
BEST TIME TO GO:
Jordan and Syria: Spring and autumn
Lebanon: year round
UAE/Oman: October to April 
JOURNEY TIME:
Jordan: 5½ hours (direct)
Lebanon: 4½ hours (direct)
Oman: 9 hours (indirect)
Syria: 6¾ hours (direct)
UAE: 6¾ hours (direct)
Receive our E-News
Fill in your details to subscribe to our regular Dispatches E-newsletter
Our Brochure
View a PDF or order a copy of our Brochure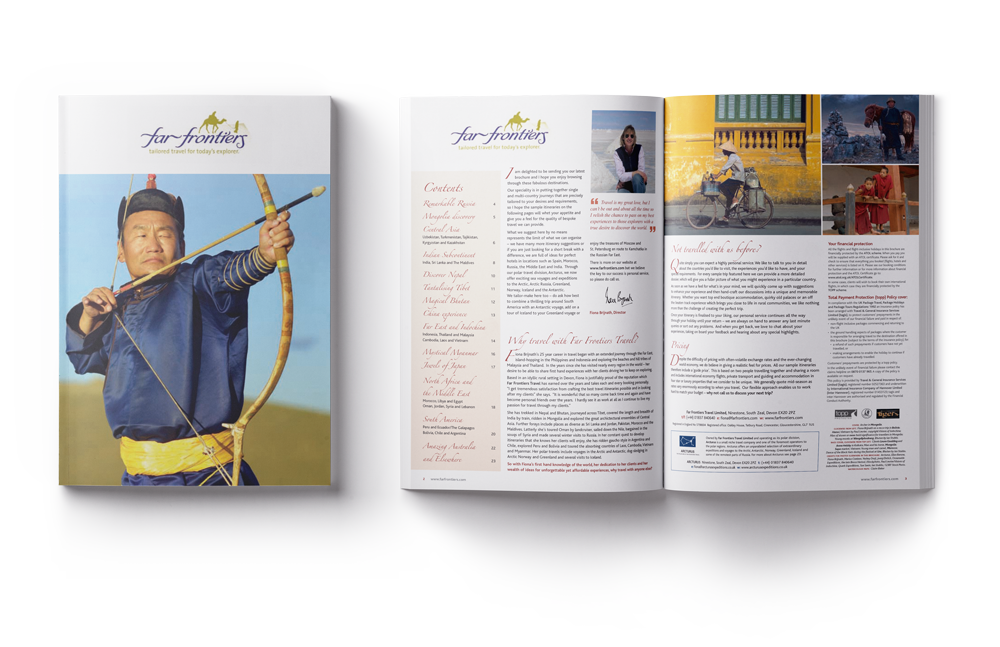 VIEW OR ORDER BROCHURE HERE