Surrounded by countries with ongoing political issues, Jordan itself is relatively peaceful although it deserves to be crowded with visitors.
From the sprawling city of Amman, gateway and ancient capital, take the 5,000-year-old King's Highway to Jerash and Ajiloun, via Madeba, the city of mosaics, and Mount Nebo, burial place of Moses, whose archaeological treasures are but a prelude to Petra, the fabled 'rose red' city hewn out of rock 2,000 years ago.  Spirit yourself back to the time of Lawrence of Arabia in evocative Wadi Rum — a spectacular collection of rock formations known as jebels; enjoy the traditional hospitality of the Bedouin people as you camp out in the stark desert landscape; marvel at the numerous and outstanding mosques and soak up the atmosphere in this largely undiscovered destination.

Itineraries relating to Middle East

Trip Reports for the Middle East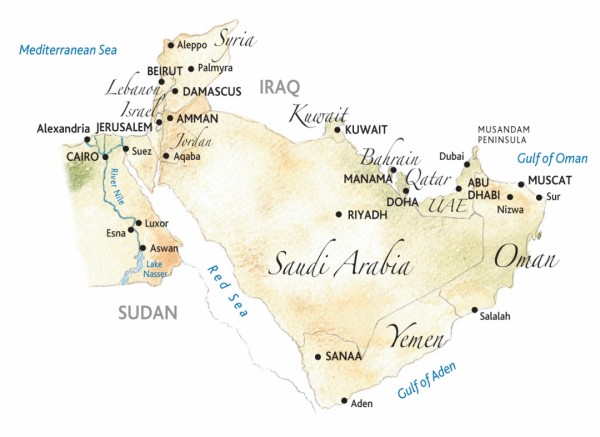 Fiona's travel tips
TOP TIP: The Musandam Peninsula is just a 90 minute drive from Dubai — an easy way to combine the two countries.
READ: Wilfred Thesiger's Across the Empty Quarter.
BEST TIME TO GO:
Jordan and Syria: Spring and autumn
Lebanon: year round
UAE/Oman: October to April 
JOURNEY TIME:
Jordan: 5½ hours (direct)
Lebanon: 4½ hours (direct)
Oman: 9 hours (indirect)
Syria: 6¾ hours (direct)
UAE: 6¾ hours (direct)
Receive our E-News
Fill in your details to subscribe to our regular Dispatches E-newsletter
Our Brochure
View a PDF or order a copy of our Brochure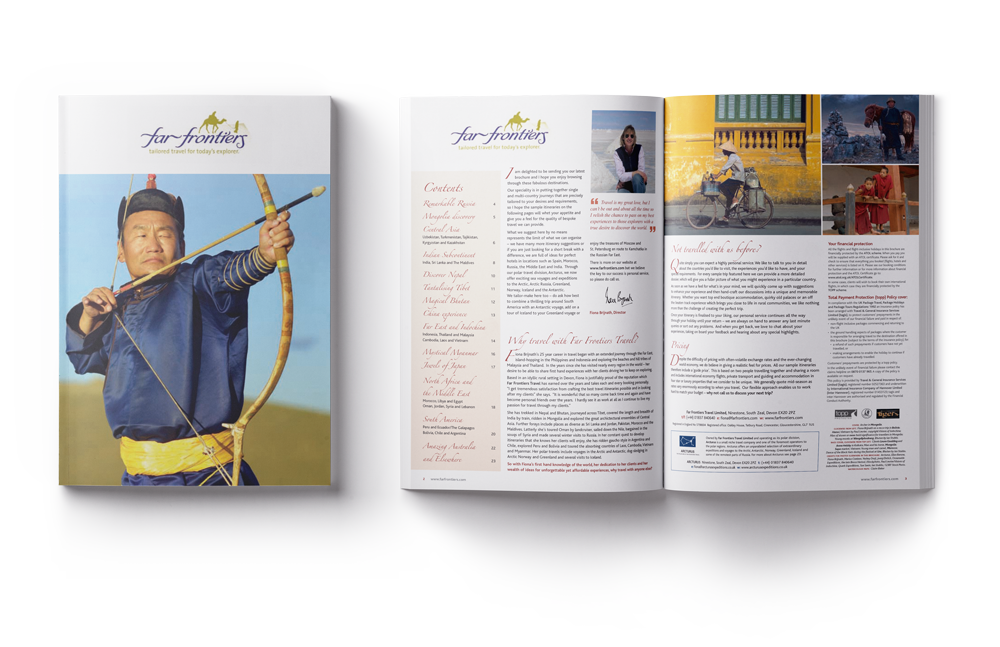 VIEW OR ORDER BROCHURE HERE