Renowned for their beaches and warm sunshine, India, Sri Lanka and The Maldives are ideal for relaxing getaways. India and Sri Lanka also provide an intoxicating blend of culture, history, and dramatic scenery.
Eight of the worlds' 10 highest peaks dominate the Himalaya, a majestic barrier between China and South Asia stretching 2,500km at its furthest point.   Why not combine the three jewels in the Himalayan crown? Bhutan, Nepal and Tibet, can all be linked by a series of dramatic journeys which bring the mountains on the roof of the world virtually within finger-tip reach.
Bhutan and Tibet cling resolutely to their strong cultural identity while a visit to Nepal will leave you with a lasting impression of the beauty of the high Himalayas.
Fiona's love affair with India started in her twenties and it is a part of the world she knows very well. With relatives in India, she travels there annually and delights in sharing her great first hand knowledge of what to expect – as well as hidden gems such as ancient royal palaces and intimate wildlife lodges, where you will be treated as special friends.
"As the dawn was breaking the Sambhur belled
Once, twice and again!
And a doe leaped up, and a doe leaped up
From the pond in the wood where the wild deer sup.
This I, scouting alone, beheld,
Once, twice and again! "
Rudyard Kipling, The Jungle Book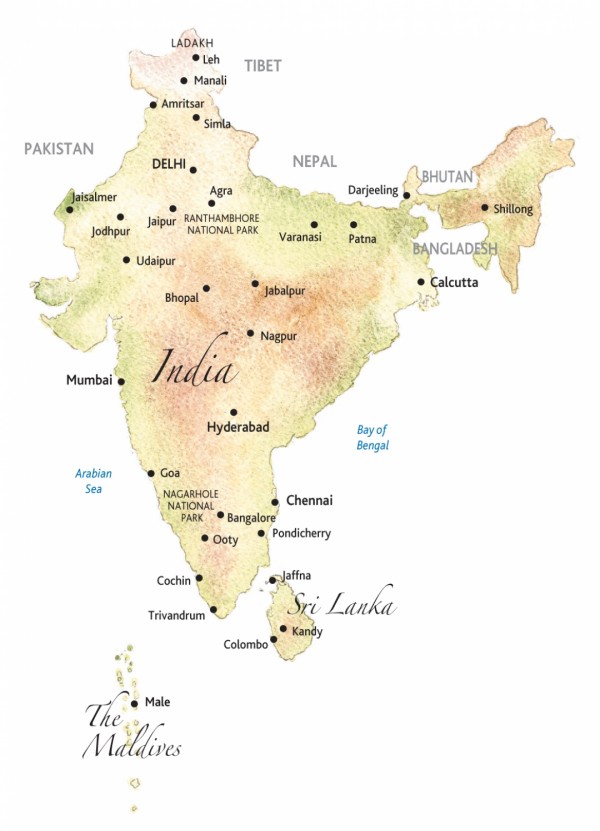 Fiona's travel tips
BEST TIME TO GO: Most of India is at its best from October to March, except Ladakh which is a summer destination. Visit Sri Lanka from September to April and the Maldives from December to April.
DON'T MISS: Ladakh's festival season in July and August when the colourful gompas are especially vibrant.
FESTIVAL FACT: Maha Kumbh Mela or the Great Festival of Urn, is the biggest religious ceremony in the world and takes place four times every 12 years.
FROM DELHI: The great British hill station of Shimla makes a superb extension from Delhi.
GETTING AROUND: I love to travel by Indian trains. It's a great way to meet the locals and I've often been invited to share food or conversation with ordinary families sharing my compartment. Also you can't beat simply looking out of the window for a snapshot of daily life in the rural villages.
FOR THE ACTIVE: India combines well with Bhutan, Sikkim and Nepal for great trekking.
WHEN YOU ARRIVE: We have a great in-country team who will be there to meet you at each airport, hotel, border or train station, so the first-time visitor will never feel overwhelmed.
READ: William Dalrymple's City of Djinns, City of Joy by Dominique Lapierre and Liberty or Death by Patrick French.
JOURNEY TIME:
India: 9 hours (direct)
The Maldives: 14 ½ hours (indirect)
Sri Lanka: 13 hours (indirect)
Receive our E-News
Fill in your details to subscribe to our regular Dispatches E-newsletter
Our Brochure
View a PDF or order a copy of our Brochure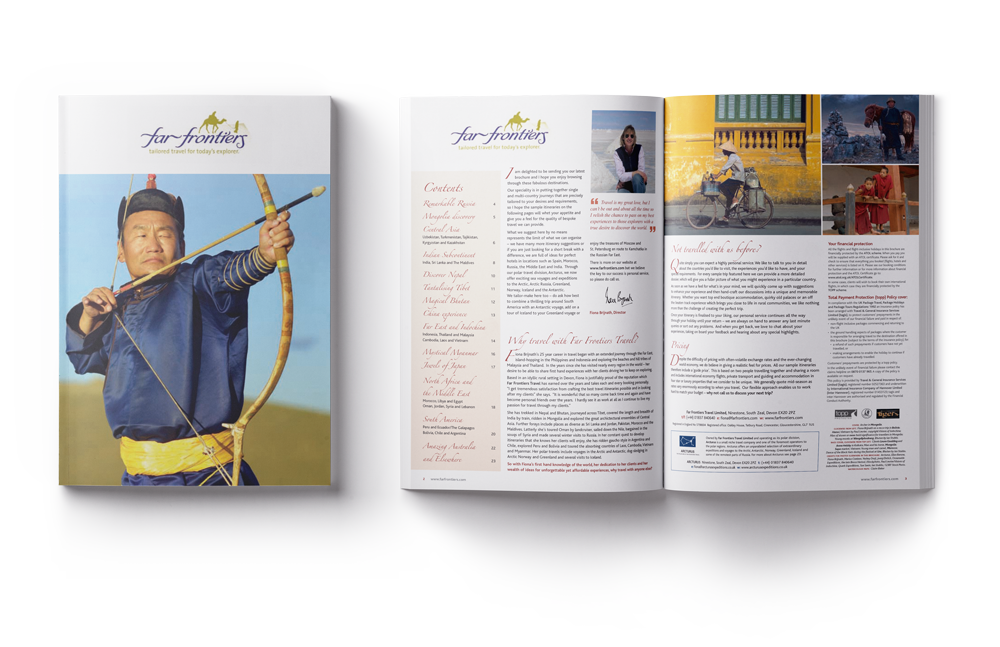 VIEW OR ORDER BROCHURE HERE