Nowhere can awaken the senses like India. The colour and cacophony of its busy streets and the spectacle of its palaces and temple carvings combined with fragrant tropical blossom and spices are an almost overwhelming sensory experience.
India is equally compelling for its diversity of geography: the towering peaks of the Himalaya and the golden beaches of the south give any traveller more than enough choice. Where else can you luxuriate in a Maharajah's palace, trek remote mountain trails, seek the elusive Bengal tiger on elephant-back, pamper yourself with an Ayurvedic treatment or enjoy the serene tranquillity of backwaters in your own private houseboat?
Rapidly changing, and yet clinging to its ancient past, India is ideal to explore at any level.

Itineraries relating to the Indian Subcontinent

Trip Reports for the Indian Subcontinent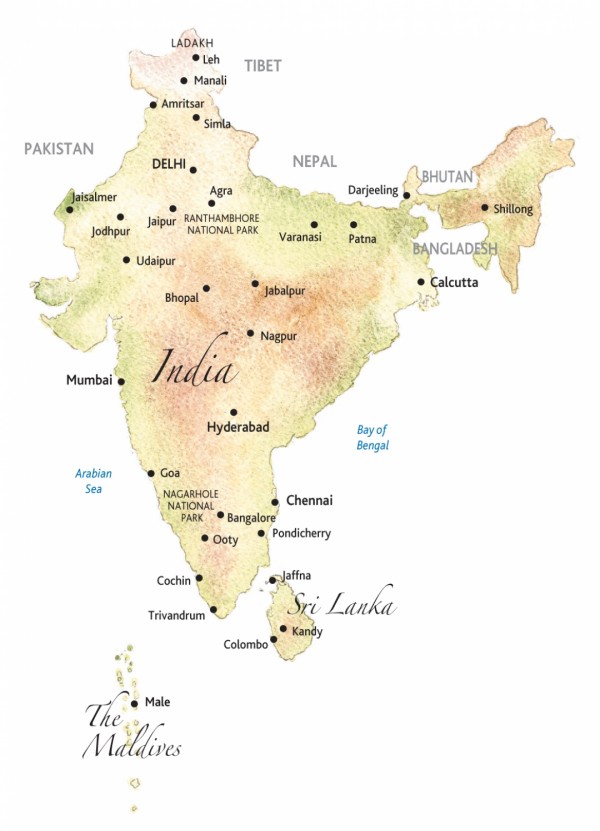 Fiona's travel tips
BEST TIME TO GO: Most of India is at its best from October to March, except Ladakh which is a summer destination. Visit Sri Lanka from September to April and the Maldives from December to April.
DON'T MISS: Ladakh's festival season in July and August when the colourful gompas are especially vibrant.
FESTIVAL FACT: Maha Kumbh Mela or the Great Festival of Urn, is the biggest religious ceremony in the world and takes place four times every 12 years.
FROM DELHI: The great British hill station of Shimla makes a superb extension from Delhi.
GETTING AROUND: I love to travel by Indian trains. It's a great way to meet the locals and I've often been invited to share food or conversation with ordinary families sharing my compartment. Also you can't beat simply looking out of the window for a snapshot of daily life in the rural villages.
FOR THE ACTIVE: India combines well with Bhutan, Sikkim and Nepal for great trekking.
WHEN YOU ARRIVE: We have a great in-country team who will be there to meet you at each airport, hotel, border or train station, so the first-time visitor will never feel overwhelmed.
READ: William Dalrymple's City of Djinns, City of Joy by Dominique Lapierre and Liberty or Death by Patrick French.
JOURNEY TIME: 9 hours (direct)
Receive our E-News
Fill in your details to subscribe to our regular Dispatches E-newsletter
Our Brochure
View a PDF or order a copy of our Brochure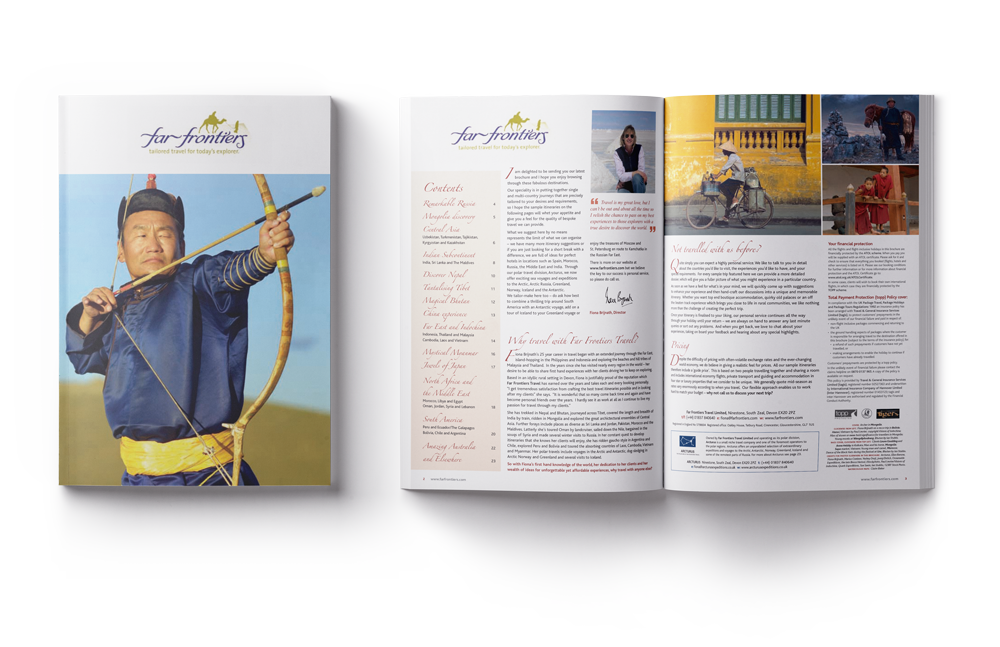 VIEW OR ORDER BROCHURE HERE