As a stand alone destination or in combination with a cultural tour of Sri Lanka, The Maldives offer the ultimate tropical paradise of white sands, turquoise seas, and year-round warm temperatures. Settled for over 3,000 years, this group of over 1,000 sun-soaked coral islands has been influenced by the many trading nations that have dropped in over the years, from Arab to East African, South Asian, Dutch and British. The Maldives offer some of the best diving in the world and hotels that cater for every form of relaxation imaginable.
Roughly 200 of the islands are inhabited and offer a number of exclusive hotels and hideaways ranging from the smallest Robinson Crusoe-style islands with just a handful of rooms, to luxurious spas with villas built on stilts over the ocean. All you need to do is choose how secluded and pampered you want to be.

Itineraries relating to the Indian Subcontinent

Trip Reports relating to the Indian Subcontinent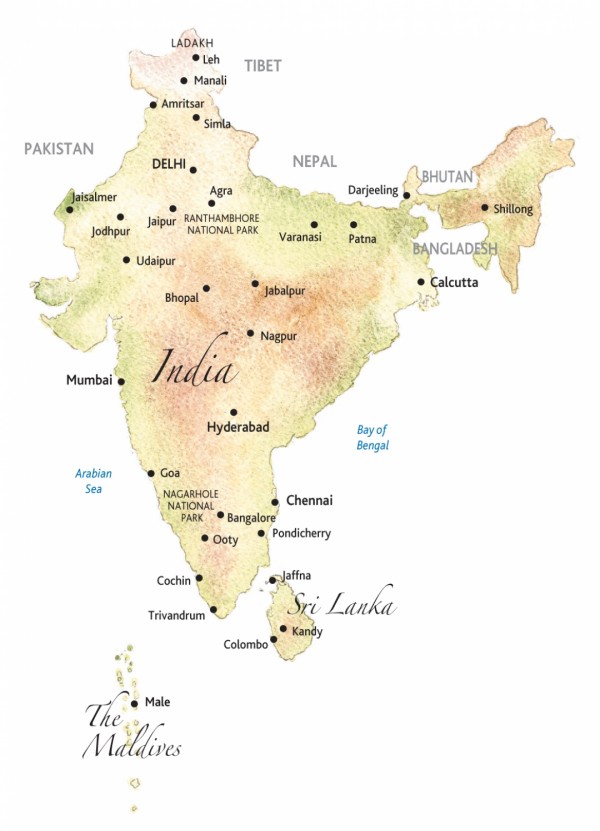 Fiona's travel tips
BEST TIME TO GO: Most of India is at its best from October to March, except Ladakh which is a summer destination. Visit Sri Lanka from September to April and the Maldives from December to April.
DON'T MISS: Ladakh's festival season in July and August when the colourful gompas are especially vibrant.
FESTIVAL FACT: Maha Kumbh Mela or the Great Festival of Urn, is the biggest religious ceremony in the world and takes place four times every 12 years.
FROM DELHI: The great British hill station of Shimla makes a superb extension from Delhi.
GETTING AROUND: I love to travel by Indian trains. It's a great way to meet the locals and I've often been invited to share food or conversation with ordinary families sharing my compartment. Also you can't beat simply looking out of the window for a snapshot of daily life in the rural villages.
FOR THE ACTIVE: India combines well with Bhutan, Sikkim and Nepal for great trekking.
WHEN YOU ARRIVE: We have a great in-country team who will be there to meet you at each airport, hotel, border or train station, so the first-time visitor will never feel overwhelmed.
READ: William Dalrymple's City of Djinns, City of Joy by Dominique Lapierre and Liberty or Death by Patrick French.
JOURNEY TIME: 14 ½ hours (indirect)
Receive our E-News
Fill in your details to subscribe to our regular Dispatches E-newsletter
Our Brochure
View a PDF or order a copy of our Brochure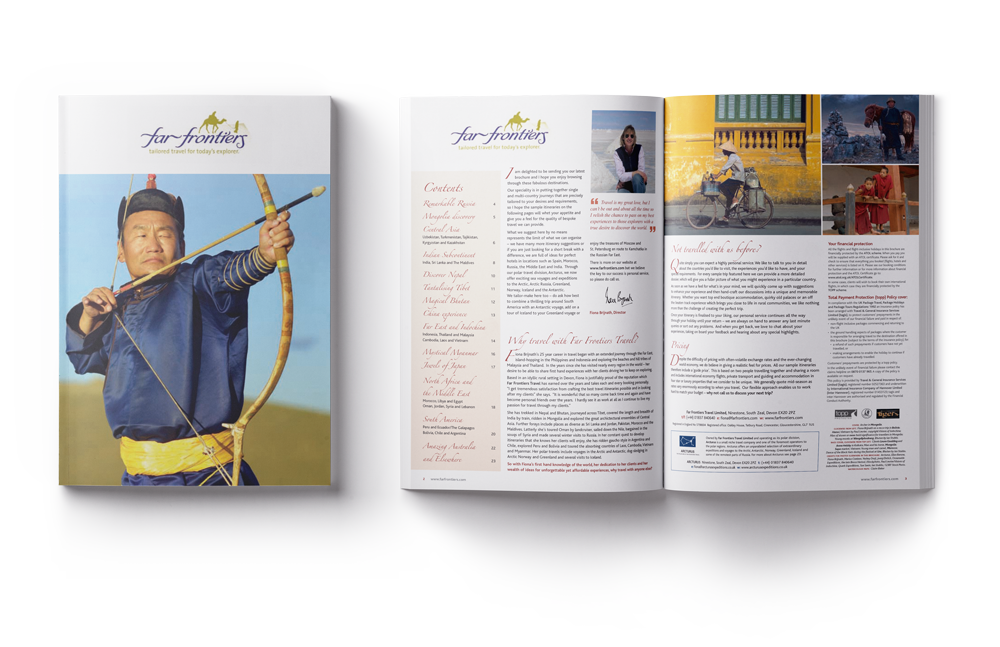 VIEW OR ORDER BROCHURE HERE