Sri Lanka, 'Splendid Land', packs sweeping beaches, cool green mountainsides, busy cities, spice gardens and historic tea plantations into what is a very tiny island nation. With an ancient culture first documented as early as 543 BC, Sri Lanka is home to seven UNESCO World Heritage Sites.
The 11th-century capital of Polonnaruwa, and Sigiriya, an ancient rock citadel, are highlights for any visitor, as is the cultural centre of Kandy, the island's last mountain-kingdom centre and historical bastion of Buddhist power. The more recent influences of Western colonizers and Eastern traders are evident in the beautiful colonial architecture in nearly every city, the mix of religion, agricultural practices and language.
Marco Polo considered Sri Lanka the finest island of its size 'in all the world'. It is not difficult to see why: staggeringly beautiful, with warm, smiling people, Sri Lanka is hard to beat as a destination.

Itineraries relating to the Indian Subcontinent

Trip Reports relating to the Indian Subcontinent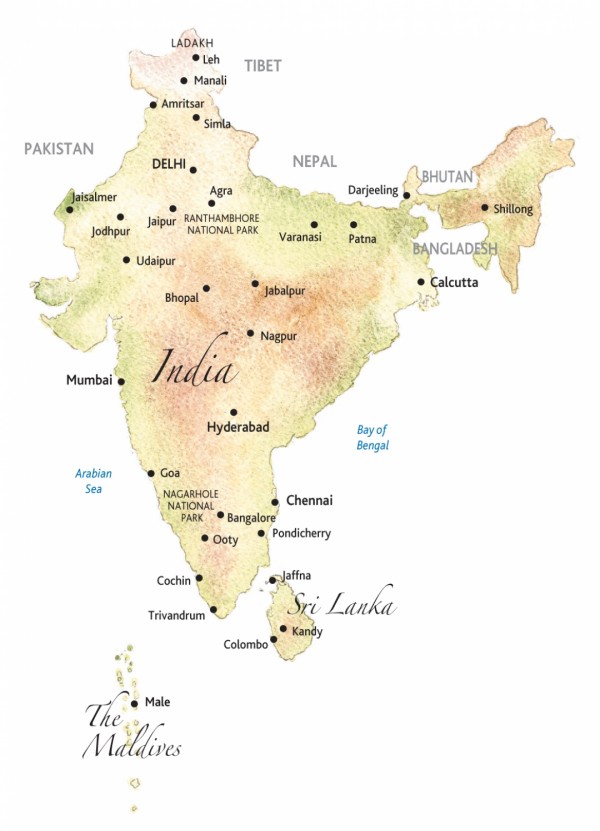 Fiona's travel tips
BEST TIME TO GO: Most of India is at its best from October to March, except Ladakh which is a summer destination. Visit Sri Lanka from September to April and the Maldives from December to April.
DON'T MISS: Ladakh's festival season in July and August when the colourful gompas are especially vibrant.
FESTIVAL FACT: Maha Kumbh Mela or the Great Festival of Urn, is the biggest religious ceremony in the world and takes place four times every 12 years.
FROM DELHI: The great British hill station of Shimla makes a superb extension from Delhi.
GETTING AROUND: I love to travel by Indian trains. It's a great way to meet the locals and I've often been invited to share food or conversation with ordinary families sharing my compartment. Also you can't beat simply looking out of the window for a snapshot of daily life in the rural villages.
FOR THE ACTIVE: India combines well with Bhutan, Sikkim and Nepal for great trekking.
WHEN YOU ARRIVE: We have a great in-country team who will be there to meet you at each airport, hotel, border or train station, so the first-time visitor will never feel overwhelmed.
READ: William Dalrymple's City of Djinns, City of Joy by Dominique Lapierre and Liberty or Death by Patrick French.
JOURNEY TIME: 13 hours (indirect)
Receive our E-News
Fill in your details to subscribe to our regular Dispatches E-newsletter
Our Brochure
View a PDF or order a copy of our Brochure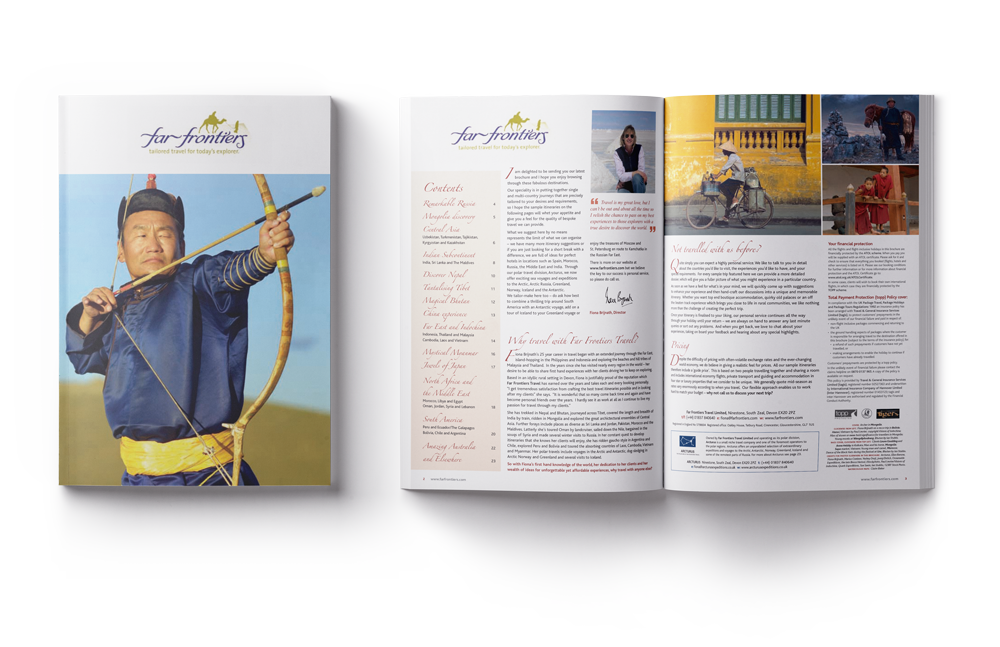 VIEW OR ORDER BROCHURE HERE