Land of the Thunder Dragon
A remote and tiny kingdom that strictly controls entry of its foreign visitors, Bhutan is one of the last 'untouched' cultures in the world. Hidden behind the Himalayas, the Bhutanese people wear national dress and build their houses in traditional style, and every small town is dominated by an enormous fortressed monastery or 'dzong'. The Taktsang Monastery, perched on a cliff high above Paro, is truly breathtaking, as are dramatic views of Himalayan peaks in all directions. Trekking here is superb, with empty trails used mostly by local monks and herders. Most surprising is the sheer amount of woodland — thick rhododendron forests, lichen-clad and carpeted with flowers in spring form a memorable part of any trek.
Spring and autumn herald the arrival of the Tsechu (Buddhist festival) season in Bhutan with those in Thimphu and Paro being among the most important. Held at each dzong, the Tsechu celebrations are dominated by a carnival atmosphere. Families dressed in their finery picnic among stalls and monks attired in colourful robes and hideous masks act out plays, while masked dancers whirl to the accompaniment of horns, drums and cymbals.
Our travel experiences extend across the breadth of the country, so we can impart our first-hand knowledge of the less-visited eastern regions. We specialise in mapping out exciting itineraries to combine Bhutan with India, especially Sikkim, to provide superb contrasts in one memorable trip.

Itineraries relating to Bhutan

Trip Reports relating to Bhutan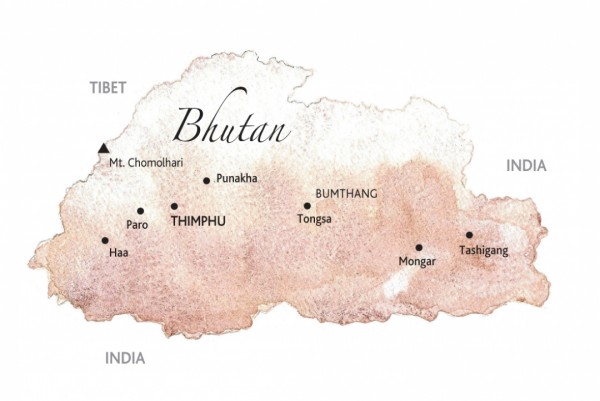 Fiona's travel tips
FESTIVALS: Festival dates vary according to the lunar calendar, so all itineraries will be individually crafted.
MOST MEMORABLE EXPERIENCE: Having to abandon my vehicle due to a landslide and walk 10 very wet, dark kilometres through rainforest with only fireflies to guide the way. 
TOP TIP: The interior of Bhutan's monasteries are officially closed to foreigners.  Combine Bhutan with Sikkim, where the monasteries are open to all, for an all-round appreciation.

DZONG DATA: Punakha Dzong was built in 1637 and was the scene of the coronation of the first King of Bhutan in 1907. Built in 1692 on a cliff in the upper Paro Valley, Taktsang Dzong is also known as the Tiger's Nest Monastery.
BEST TIME TO GO: Spring and Autumn
JOURNEY TIME: 9 hours direct + 3 hours indirect
Receive our E-News
Fill in your details to subscribe to our regular Dispatches E-newsletter
Our Brochure
View a PDF or order a copy of our Brochure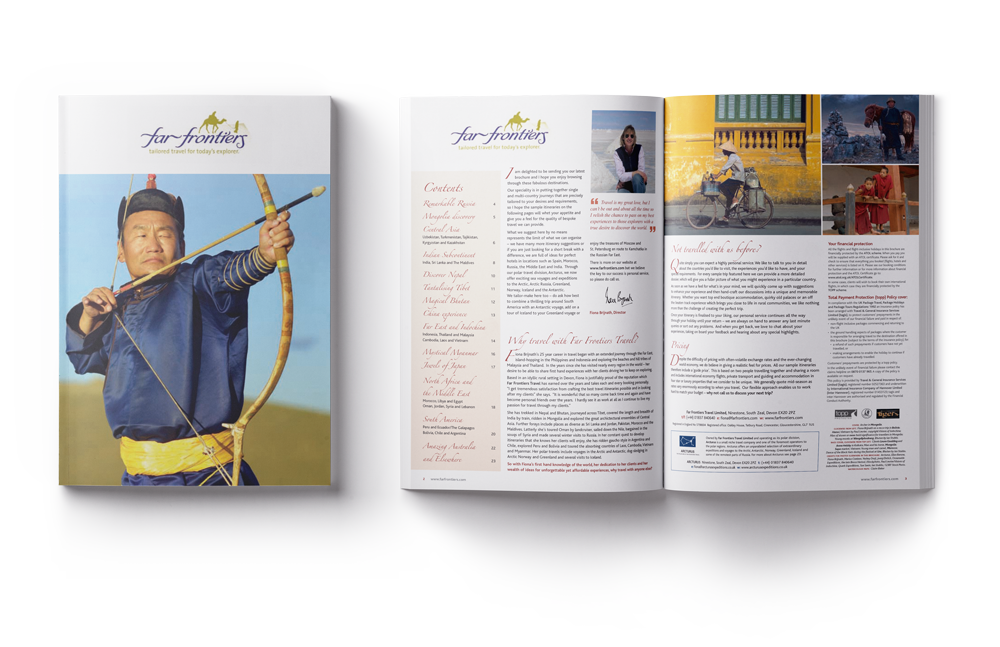 VIEW OR ORDER BROCHURE HERE