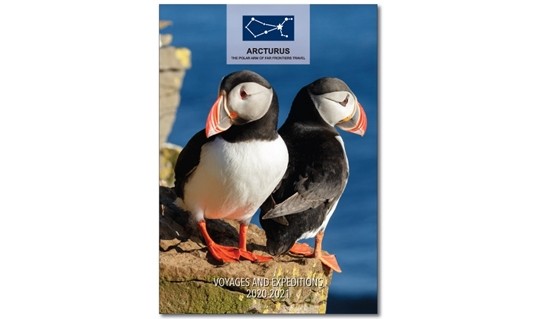 We've just published our 2020-21 Arcturus brochure which is full of excitement in the form of land-based trips and polar voyages.
This year we've added to our wide variety of land expeditions in Arctic Norway,Spitsbergen, Iceland, Greenland, the Faroe Islands and Arctic Russia with some fantastic new Canadian Arctic adventures.
On the voyages front, we've simplified the options, selecting small ships which, in our opinion, run the best voyages in the different regions. There is a bewildering array of contenders and we have many years of experience in selecting the right options for our clients.
In addition to itineraries for summer 2020 Arctic and winter 2020/2021 Antarctic exploration we've included a few winter 2019/20 Antarctic voyages as there are some excellent late booking opportunities.
The brochure is just an insight into what we have in the way of fuller itinerary descriptions, photos, maps and client feedback on our website and in the office.  As our regular clients know, we're always ready and willing to discuss any aspect of your plans. So please do call.