We are super excited about New Zealand's border opening, and to celebrate we are offering a special promotion on three special wildlife expedition voyages. So its all aboard 140 passenger Heritage Adventurer for thrilling times ahead.
Book on any of our incredible New Zealand cruises below by 30 June 2022 and we'll deduct a £400 per person flight credit from the price of the voyage and put it towards the cost of the international flights!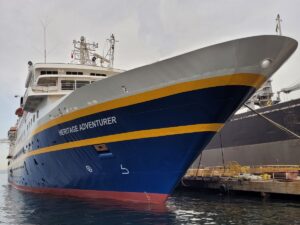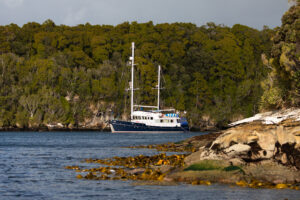 New Zealand Coastal Odyssey: The Ultimate Expedition Cruise| 11 Days
From the bright lights of New Zealand's largest city (Auckland) to the geothermal wonderland of Rotorua, Dunedin's avant garde fashion labels, Fiordland and outdoor playground of Queenstown – this is the ultimate Kiwi adventure!
14 – 24 November 2022
Auckland to Queenstown
From £4,160 per person
The Best of New Zealand: An Intimate Exploration Cruise | 15 Days
Discover Wellington (the 'World's Coolest Little Capital'), the unrestrained beauty of Fiordland and Stewart Island, Art Deco glamour of Napier and the golden beaches of the upper north. This voyage showcases the best of New Zealand.
6 – 20 March 2023
Queenstown to Auckland
From £5,700 per person
Unseen Fiordland, Stewart Island and The Snares | 8 Days
Discover the bygone rawness of wildlife-rich Stewart Island/Rakiura, Zodiac cruise the rocky, inhospitable coast of The Snares – one of the world's most important nature reserves, and experience the primordial majesty of Fiordland.
28 Feb – 7 Mar 2023
Queenstown return
From £4,395 per person