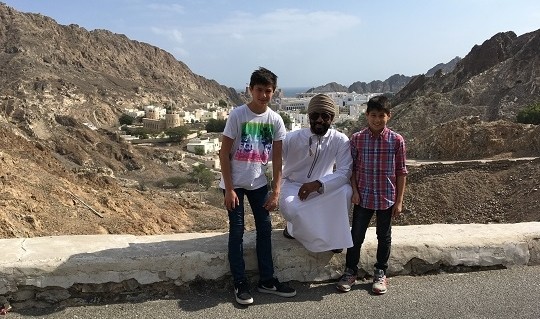 Colour, luxury and infinite variety
Trying to identify somewhere for some winter sunshine with enough to do and see to avoid the family getting bored? Oman wins for me hands down!
We had an excellent holiday there in the New Year – watching dolphins and snorkelling over turtles and visiting Nizwa cattle market, souks, forts and the Grand Mosque. Swimming at sunset in the infinity pool at our hotel in the mountains looking over the lights of Al Hamra was really special.  All in all it was a fantastic family break – we all came back with our batteries charged and ready to forge ahead into 2018!
Look out for my trip report in our April newsletter – and meanwhile do call if you'd like me to organise something similar for you and yours!