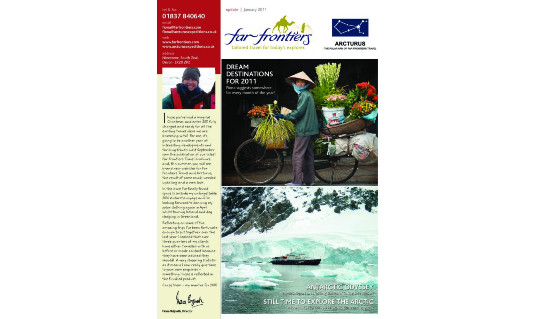 Download January 2011 Newsletter
In this special issue, Fiona suggests 12 dream destinations – one for every month of the year to inspire you!
She also reflects on her unforgettable voyage South, on board the small ship Plancius to cross the Polar Circle in Antarctica.  Download our January 2011 newsletter to find out more.