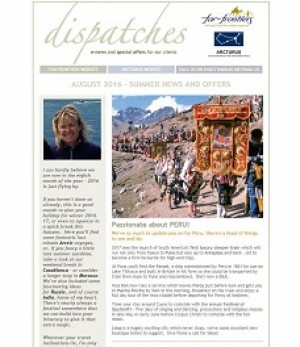 All the latest from
Peru
, fascinating excursions and things to do in
Morocco
,
Indian
festivals to build into your itinerary and great new accommodation in
Rajasthan
and
Ladakh
, exciting new trips in 
Russia
plus early booking and last minute offers for the
Arctic
and
Antarctic
!
Take a look at the latest issue of our Dispatches e-news here.  If you would like to sign up to receive our news and special offers in future do fill in the form in the right hand column.