Since the election of a democratic government in 2010, tourism in Myanmar (formerly known as Burma during British colonial times) has gathered pace at an extraordinary rate. The country was cut off from the outside world in 1962 and its borders only reopened in the mid-1990s, so many areas are little changed.  Despite this, the tourism sector locally has risen impressively to the challenge of the surge in foreign visitors and you'll find knowledgeable guides with excellent English and comfortable, often luxurious hotels.
The obvious gems are Mandalay with its 19th century art and architecture, Bagan and its thousands of temples and Inle Lake.  Off the beaten track you'll find cool British hill stations, wonderful rural villages, working elephant camps and deserted beaches. Much of life revolves around the mighty Irrawaddy and we recommend including a river voyage on your trip, staying for one to 14 nights on one of the fleet of brass and teak ex-flotilla boats that ply the Irrawaddy and Chindwin rivers.
Ngapali has excellent beaches, but for real escapism head to the Mergui Archipelago in the far south.  Just couple of hours' sail takes you to a true barefoot paradise with superb diving and snorkeling, hikes and kayaking. It's not for boutique luxury seekers but it's well worth the journey.
More than all its gilded temples, Burma's crowning glory remains its people. In spite of all that they've endured, they retain their extraordinary air of peace and tranquility, always with a ready smile, a gentle bow and a helping hand.

Itineraries relating to Myanmar

Trip Reports relating to Myanmar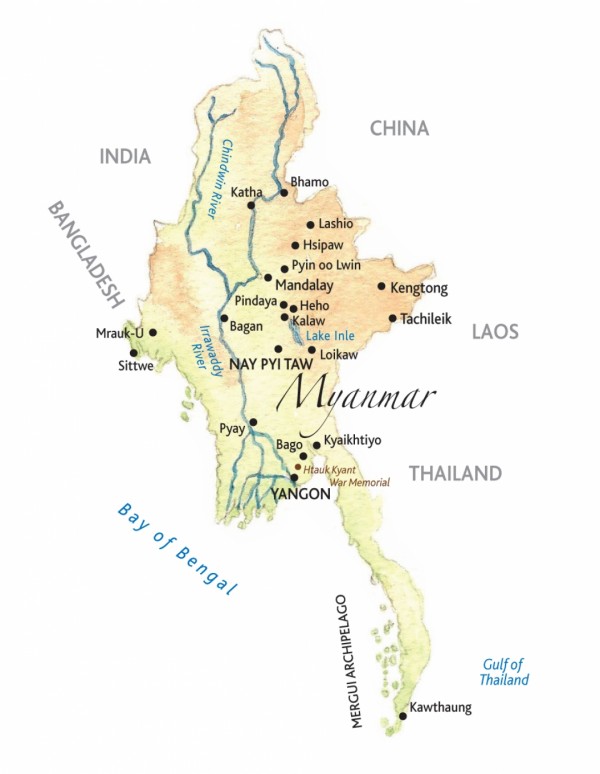 Fiona's travel tips
TOP TIP: Wear shoes that slip on and off easily as you'll have to remove them every time you visit a pagoda or other sacred site.
BEST KEPT SECRET: For a superb beach drop out, visit the Mergui Archipelago. This group of 800 islands is totally unspoiled and a real barefoot experience.
BEST TIME TO VISIT: October to March with December to February the coolest months. 
DO READ: The River of Lost Footsteps: A personal history by Thant Myint-U; The Glass Palace by Amitav Ghosh; Letters From Burma by Aung San Suu Kyi; Burmese Days by George Orwell; The Piano Tuner by Daniel Mason.

JOURNEY TIME: 13.5 hours (flights not direct)
Receive our E-News
Fill in your details to subscribe to our regular Dispatches E-newsletter
Our Brochure
View a PDF or order a copy of our Brochure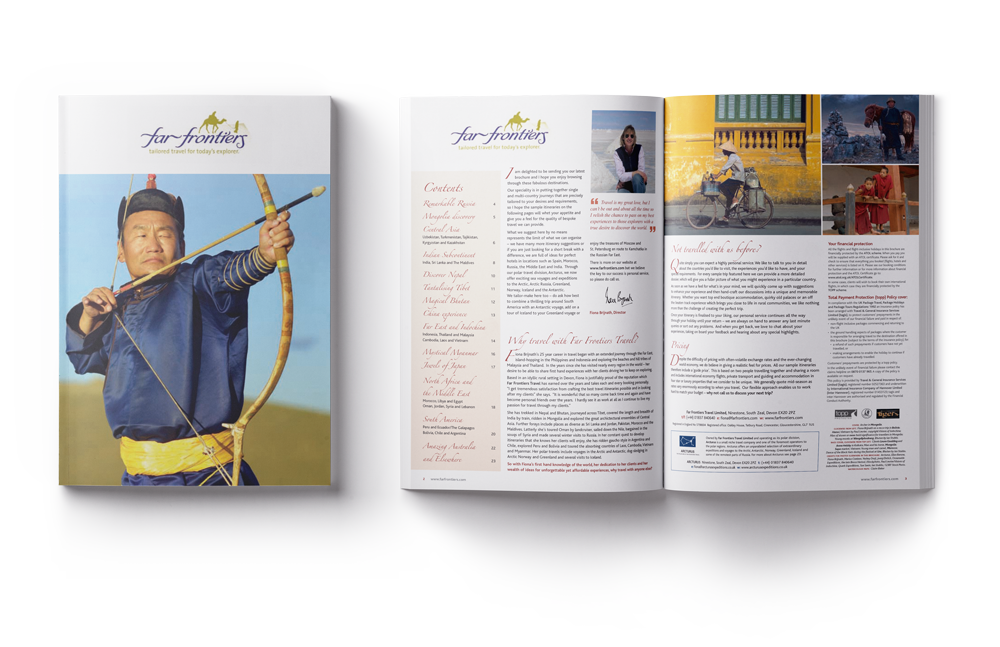 VIEW OR ORDER BROCHURE HERE