A journey along the Silk Route or on the Trans Siberian train is undoubtedly a fabulous experience, but even explorers deserve a luxurious short break on occasion. With guaranteed weather, unsurpassed shopping and only a seven-hour flight from London, Dubai is a popular candidate for its superb beaches, unrivalled water sports, golf courses and souks. Choose from a whole range of hotels, each with a very different atmosphere. Here are just a few, but we have plenty more we can suggest.
Fiona's ideal places to stay
The Royal Mirage is one of the top hotels in Dubai and consists of three separate properties within the hotel grounds. The Palace rekindles the grandeur, dignity and charm of old Arabia: it has 250 rooms and suites, four restaurants with the finest traditions of the Middle East and a large pool. The Arabian Court gives new eloquence to an old and enchanting civilisation: 175 rooms and suites offer tranquil accommodation in the original building. Meanwhile The Residence and Spa has an exclusive air — 50 prestigious suites and villas, a sumptuous dining room, a library and an emphasis on pampering. The whole property has a kilometre-long private beach, floodlit tennis courts, a putting green and expansive gardens.
The Ritz Carlton Hotel is an oasis of pure luxury amidst flourishing, mature gardens where the clear blue waters of the Arabian Gulf meet the shimmering sand of a private beach. It has 138 rooms and suites with classy interiors and delightful swimming pools. Enjoy a treatment in the top class spa where you will absorb the Balinese influence — an idyllic retreat for the body and mind.
Al Maha Resort is a heavenly oasis of exclusivity set within a 25-square-km desert-conservation reserve about 45 minutes from Dubai. Framed by the distant Hajar Mountains and designed to reflect a Bedouin encampment, Al Maha offers amazing suites with canvas roofs, glorious views and private pools. Just enjoy this sanctuary of tranquillity or complement it with a touch of exotic adventure in the form of a camel safari, a falcon-training hunt, a 4WD wadi experience or archery practice from under a Bedu tent.
Burj Al Arab is the first seven-star hotel in the world. Built to resemble a sail, the hotel towers 321m above ground level and offers a wonderfully opulent stay of sumptuous decadence and self-indulgence. The foyer has breathtaking fountains and glass walls that feature an exotic aquarium. Of the five restaurants, the Al Muntala at the top has an amazing view of Palm Island. All suites are duplex and include every luxury you could desire.
Contact us for guide price

Trip Reports for the Middle East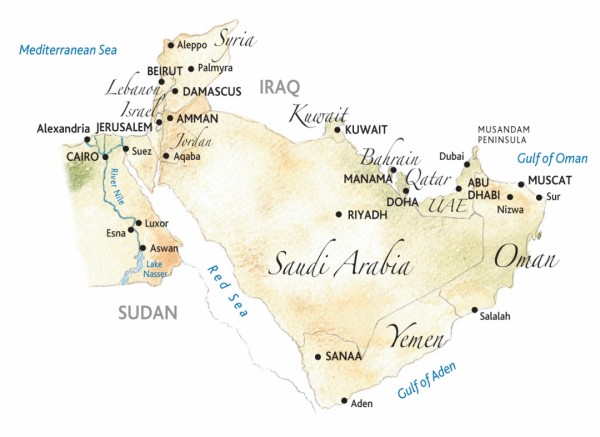 Fiona's travel tips
TOP TIP: The Musandam Peninsula is just a 90 minute drive from Dubai — an easy way to combine the two countries.
READ: Wilfred Thesiger's Across the Empty Quarter.
BEST TIME TO GO:
Jordan and Syria: Spring and autumn
Lebanon: year round
UAE/Oman: October to April 
JOURNEY TIME:
Jordan: 5½ hours (direct)
Lebanon: 4½ hours (direct)
Oman: 9 hours (indirect)
Syria: 6¾ hours (direct)
UAE: 6¾ hours (direct)
Receive our E-News
Fill in your details to subscribe to our regular Dispatches E-newsletter
Our Brochure
View a PDF or order a copy of our Brochure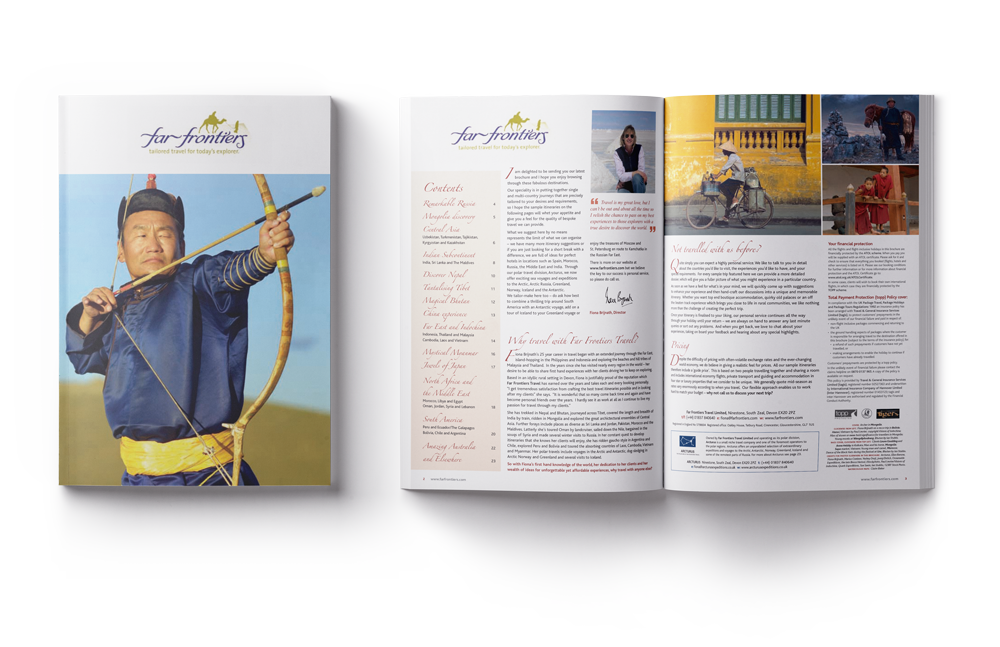 VIEW OR ORDER BROCHURE HERE