The characters that make up Japan's name mean 'sun-origin', which is why it is sometimes referred to as the 'Land of the Rising Sun'. A journey to this land will never fail to fascinate and travellers can look forward to a trip of endless discovery, packed with gourmet experiences, indulgent spa treatments, modern art, pop culture, and heritage trails leading to towering castles and mist-shrouded mountains.
Japan is a land of astonishing contrasts: From antiquated temples and kimono-clad geisha girls hurrying between traditional tea houses in Kyoto, to lightning-quick bullet trains carrying sharp-suited businessmen between the high-tech cities of Tokyo and Osaka, Japan is where the past meets the future.
Although it is the tenth most densely populated nation in the world, with a population of 127 million and 30 million in the greater metropolitan Tokyo area alone, Japan possesses vast stunning areas of rural, unpopulated wilderness. About 73 per cent of its territory is forested, mountainous, or unsuitable for agriculture or industry, including more than 200 volcanoes – providing vast areas of land for tourism, travel and recreation.
Japan is also often thought of as a small country – however, the largest of the four main islands, Honshu, is bigger than the whole of Great Britain. It is easy to see, therefore, why this land of rolling mountains and 6,852 islands is a tourism paradise.
One misplaced view is that Japan's position as the world's third richest nation makes it an expensive holiday destination. In reality, it can be cheaper to travel in Japan than in most parts of North America and Europe.
The 'Land of the Rising Sun' is a destination like no other – offering heritage and history one day and hi-tech city living the next.

Itineraries relating to Japan

Trip Report relating to Japan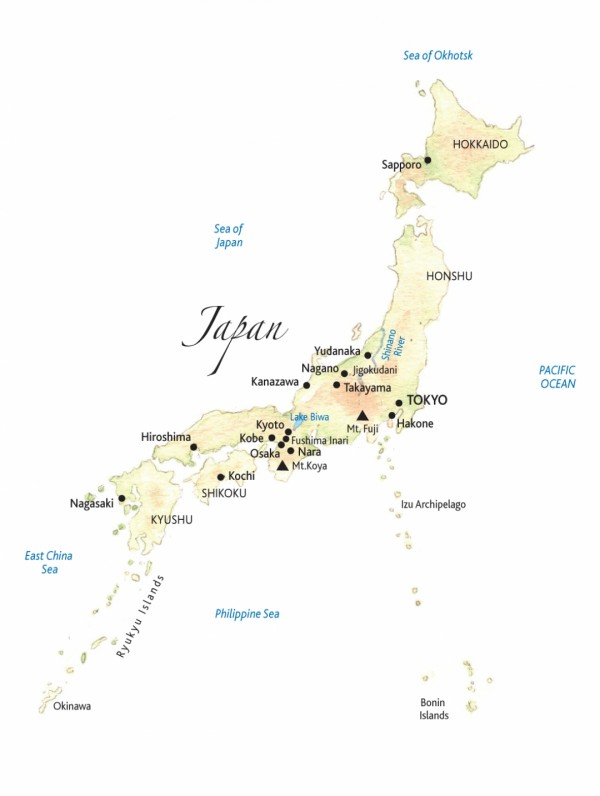 Fiona's travel tips
GETTING THERE:  Flying time from the UK to Japan is around 12.5 hours for direct services.
TIME DIFFERENCE:  Japan is GMT+9 and does not operate a daylight-saving system.
GETTING AROUND:  Japan's travel infrastructure is among the most advanced in the world, symbolised by its futuristic bullet train. The network these trains serve is highly efficient and covers most of the country. It's probably best to fly when travelling from the country's main hubs to some of its more far-flung destinations such as Okinawa and Hokkaido. Ferries are surprisingly uncommon as all the major islands are linked by bridges and tunnels. Tokyo has an extensive metro and overground rail system. Taxis can be useful over short distances but they are very expensive during peak travel hours.
WEATHER:  Japan has a mostly mild climate, but as it is an archipelago stretching over 3,000 km from north to south, there are local weather variations, as well as in flora and scenery. Pleasant temperatures arrive with spring which, together with autumn, is one of the best times to visit. Sakura (cherry blossoms) bloom in Kyushu in March, reaching Tokyo by early April. Early summer is rainy, but July and August are hot and humid – except in Hokkaido. The autumn is cool and typhoons may occur. Winter is chilly, but heavy snowfalls are limited to the mountainous regions.
A COUPLE OF DON'TS:  Do not enter a Japanese home with your shoes on. It is customary to remove shoes at the door. There will almost certainly be a pair of slippers set aside for guests.  Never leave your chopsticks sticking up out of a bowl of rice, or other dish. This gesture is associated with Buddhist funerals in Japan, as this is how rice is offered to the dead.
TOP TIP:  Do bow when greeting someone. Bowing is the customary greeting in Japan, but handshaking is becoming more common during business meetings with Westerners. Bowing is a very important custom as it can express many meanings, including respect, gratitude, apology, etc.
Receive our E-News
Fill in your details to subscribe to our regular Dispatches E-newsletter
Our Brochure
View a PDF or order a copy of our Brochure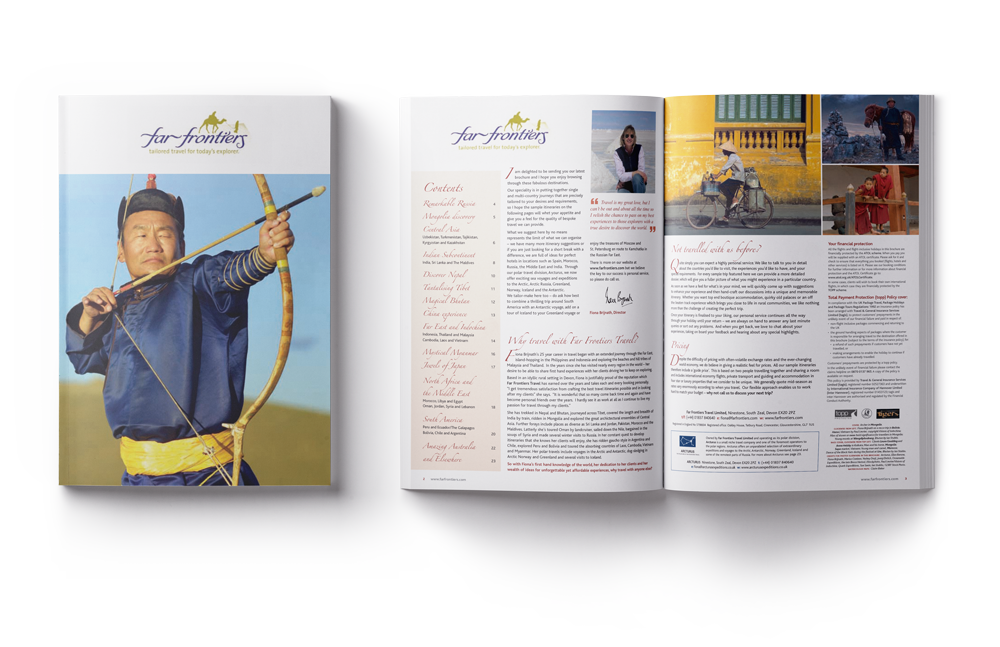 VIEW OR ORDER BROCHURE HERE