Lush and fertile rice paddies, awe-inspiring beaches and misty mountainsides are just some of Vietnam's attractions. Highly cultured and dignified, its imperial cities retain their French colonial charm alongside modern high-rises and ancient historical buildings. But perhaps Vietnam is at its most beautiful outside the cities: Halong Bay, for example, has been described as one of the great natural wonders of Asia, with its 3,000 islands and countless inlets.  In the north west, the lush hill-tribe lands provide ample opportunities for wilderness trekking.
Cuisine is especially notable and varied, with some 500 traditional dishes. The ubiquitous 'tea shop', often simply a low table and wooden stools under the shade of a tree, is an essential part of Vietnamese daily life that may seem strangely familiar…
"One of my favourite experiences was spending an afternoon cycling along rural Vietnamese lanes, watching the farmers digging in the fields, ducks being herded into pens, pigs scratching at the dirt in the back yard, women hanging out their washing. It was like an ordinary scene from our local village, with a Vietnamese twist! Being on a bicycle, with a large straw hat to keep the sun off, I felt like part of the scenery".
Fiona Brijnath, Director

Itineraries relating to Indochina

Trip Reports for Indochina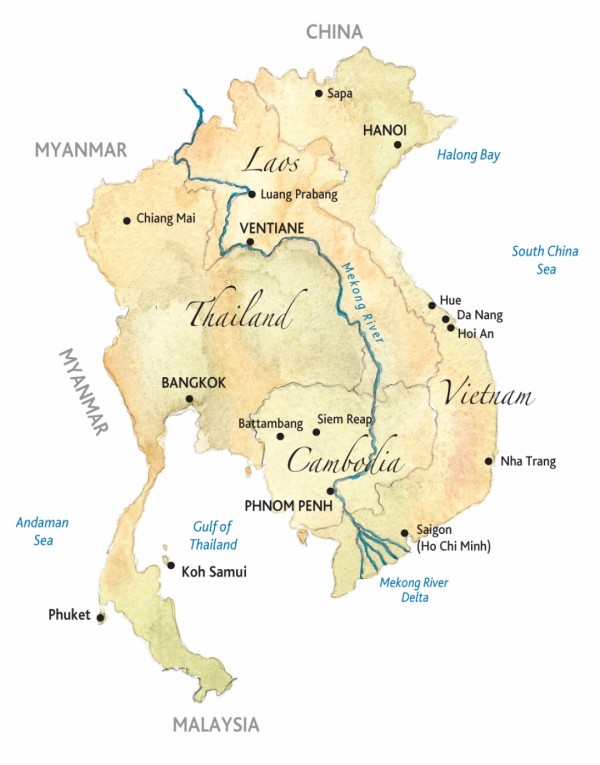 Fiona's travel tips
FOR THE ACTIVE: Kayaking in Halong Bay.
MY FAVOURITE PLACE: Luang Prabang — sitting cross legged on the pavement at dawn watching the silent procession of orange-robed monks coming down the street towards me during the giving of alms.
BEST TIME TO GO : November to March
JOURNEY TIME:
Cambodia: 14½ hours (indirect)
Laos: 15 hours (indirect)
Vietnam: 16 hours (indirect)
Receive our E-News
Fill in your details to subscribe to our regular Dispatches E-newsletter
Our Brochure
View a PDF or order a copy of our Brochure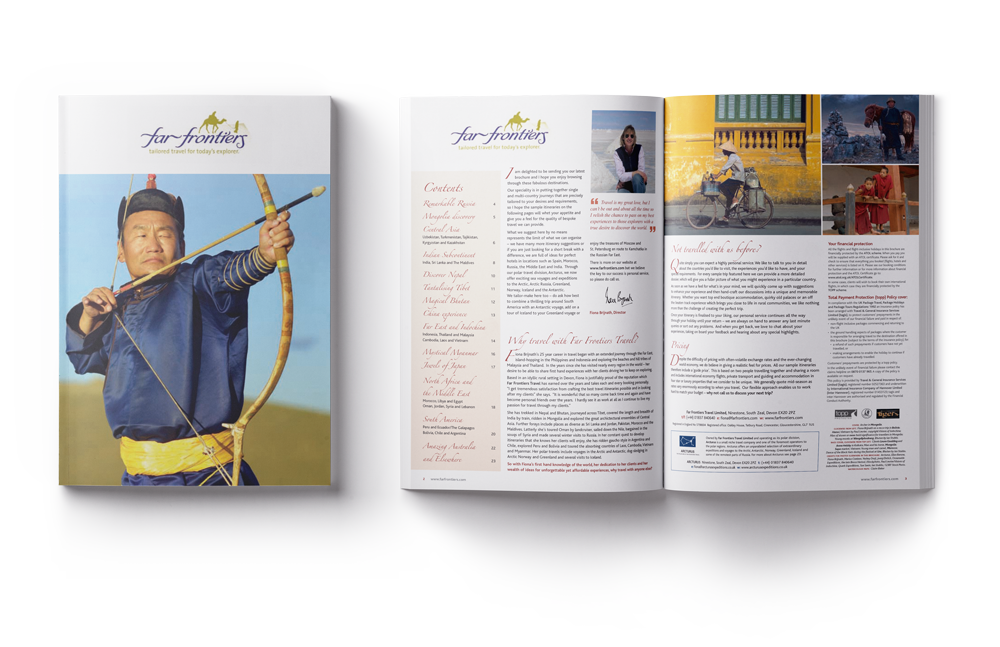 VIEW OR ORDER BROCHURE HERE