Cambodia is a South East Asian jewel, less visited than its neighbours. Stunning natural scenery, beautiful temples, empty beaches and a fading colonial French grandeur make it a truly compelling destination.
One cultural delight is the country's highly stylised royal ballet, based on Javanese, Thai and Indian traditional dance, but the ultimate treat is the ancient Khmer capital at Angkor comprising more than 100 temples, which are still being reclaimed from the jungle. Henri Mouhot, a French explorer, rediscovered the temples in 1860 while following the Mekong River north in search of a southern route into China. Mouhot died of malaria and in an ironic twist of fate, his own tomb was consumed by the jungle and only accidentally rediscovered 1990.
Cambodia offers all this as well as plenty of opportunities for wonderful remote trekking amongst its traditional hill-tribes.

Itineraries relating to Indochina

Trip Reports for Indochina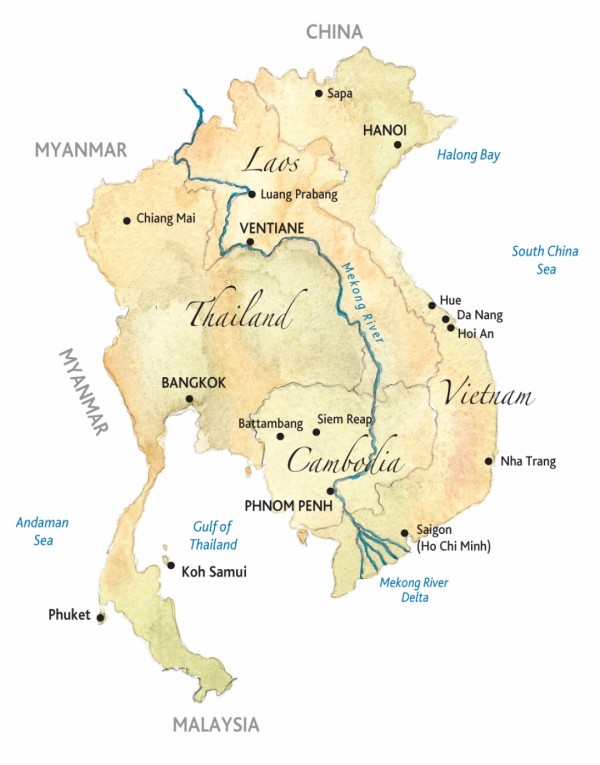 Fiona's travel tips
FOR THE ACTIVE: Kayaking in Halong Bay.
MY FAVOURITE PLACE: Luang Prabang — sitting cross legged on the pavement at dawn watching the silent procession of orange-robed monks coming down the street towards me during the giving of alms.
BEST TIME TO GO : November to March
JOURNEY TIME:
Cambodia: 14½ hours (indirect)
Laos: 15 hours (indirect)
Vietnam: 16 hours (indirect)
Receive our E-News
Fill in your details to subscribe to our regular Dispatches E-newsletter
Our Brochure
View a PDF or order a copy of our Brochure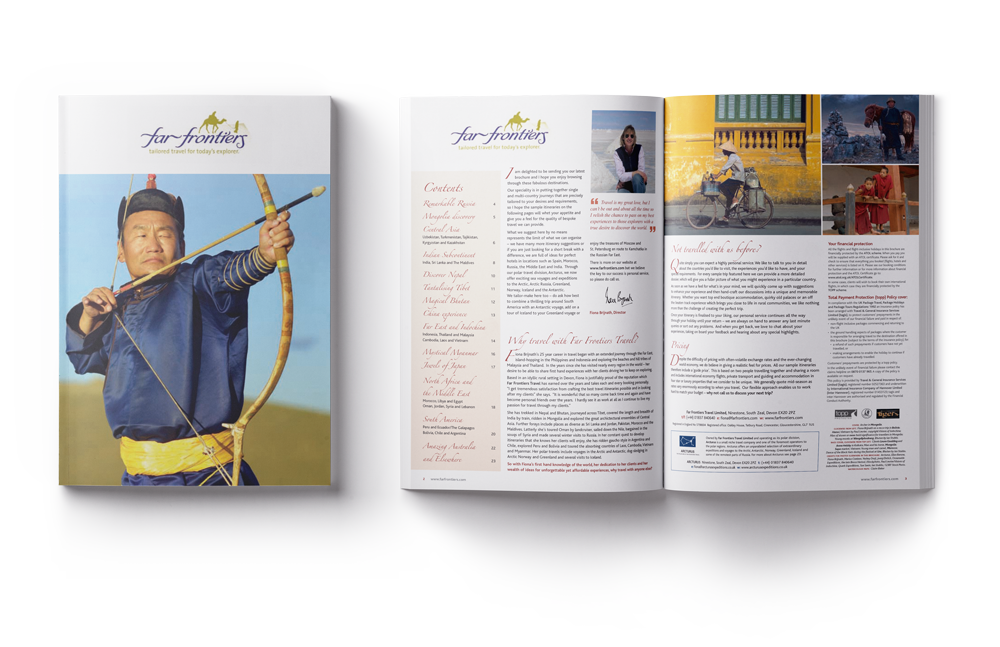 VIEW OR ORDER BROCHURE HERE