Wilderness Trekking in Tajikistan | 20 days
Tajikistan's Pamir mountain range is the least visited in the world, yet it offers some of the most magnificent landscapes, picturesque rural scenes, exhilarating trekking and genuine hospitality to be found anywhere on the planet. With a number of peaks of over 7,000m, the area is often called the 'roof of the world' and it has been on the Great Silk Route since the caravans first travelled to ancient Egypt, bringing sky-colored lapis lazuli to the country.
Best operated as a small private party, our fascinating itinerary incorporates 14 days of trekking including radial hikes and trekking peaks. It's a complete escape into glorious wilderness with steep rocky mountains, narrow valleys, silent fortresses, tiny villages and Tajik hospitality. You can see marmot, ibex, wolf, hare, brown bear, snow leopard, and the magnificent Marco Polo sheep.
Day 1: Fly to Dushanbe, capital of Tajikistan
Day 2: Arrive and tour the local Museum of Antiquities and Ethnography
Day 3: Full day drive to Jergatal and on to Ming-Bulak
Day 4: Start the trek and overnight in tents
Days 5-16: Twelve days of trekking with some radial hikes, trekking peaks and rest days
Day 17: Drive to to Kala-i Khumb – the centre of the Drawaz district in Tajik Badakhshan province
Day 18: Full day drive back to Dushanbe
Day 19: Rest day at leisure
Day 20: Fly to London
Guide price £3,595 per person

Trip Reports relating to Central Asia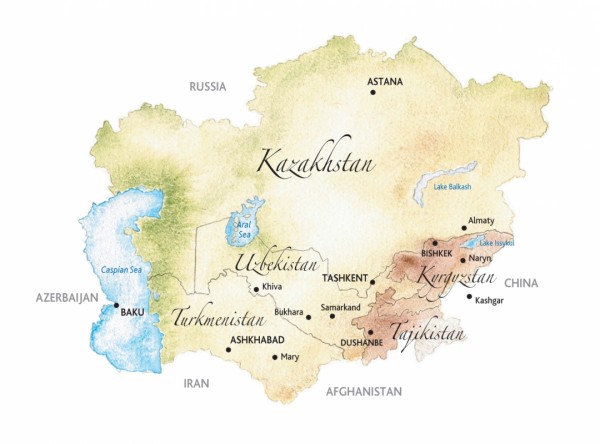 Fiona's travel tips
THE GREAT GAME: The Great Game refers to the 19th century battle for supremacy played out by the Russian and British empires for political dominance in Central Asia. While Russia spread east, swallowing up the Silk Route khanates of Khiva, Bukhara and Samarkand, Britain edged determinedly north towards the forbidden land of Tibet, with the aid of knowledge accumulated by fabled pundits like Nain Singh. The very centre of this political chessboard was the Gilgit Valley, where, high among the mountains, the borders of India, China, Russia, Afghanistan and Pakistan all converge.
DON'T MISS: Drinking green tea in Bukhara's Lyiab-y-hauz in the shade of an ancient mulberry tree, watching some of the elders sitting cross-legged on charpoys bent over a chess board.
BOOKS: Peter Hopkirk's The Great Game and Eastern Approaches by Sir Fitzroy Maclean.
BEST TIME TO GO: The ideal time to travel is May to September, apart from Turkmenistan where the height of summer is better avoided.
FOR THE ACTIVE: For wild, remote, back to nature trekking, Tajikistan is perfect.
WHY NOT: Start your journey in Azerbaijan and cross by local ferry from Baku into Turkmenistan, the hottest, driest and harshest of the stans, where Ashkhabad's Sunday Market will be swarming with the dominant Turkmen tribe, the Tekke, resplendent in their extraordinary shaggy hats.
JOURNEY TIME:
Kazakhstan:  9 hours (direct)
Kyrgyzstan: 9½ hours (direct)
Tajikistan: 9 hours (indirect)
Turkmenistan: 9 hours (indirect)
Uzbekistan: 8¾ hours (direct)
Receive our E-News
Fill in your details to subscribe to our regular Dispatches E-newsletter
Our Brochure
View a PDF or order a copy of our Brochure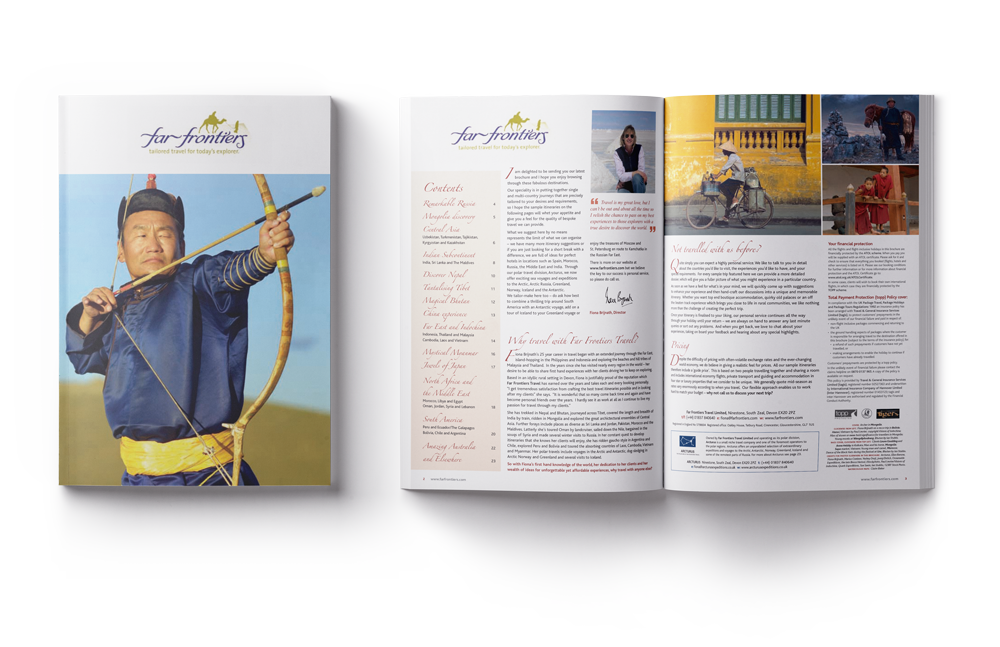 VIEW OR ORDER BROCHURE HERE