Wilderness Trekking in Tajikistan | 14 days
The Fan Mountains form part of the Pamir Range tucked away in north-west Tajikistan and include some of the highest mountains outside the Himalaya. This beautiful wilderness renowned for its high summer pasture is a haven for the amateur botanist and ornithologist and offers spectacular vistas of flower-strewn meadows, turquoise lakes and snow-melt rivers. Like many remote areas in Central Asia with an ancient tradition of warm hospitality, it is not unlikely that you will be invited into the homes of nomads or herders and gain a rare insight into lives that have changed little in centuries.
Day 1: Fly to Tashkent, capital of Uzbekistan
Day 2: Drive to Samarkand, the most spectacular architectural ensemble in the whole of Central Asia
Day 3: Tour Registan Square with its towering mosaic-covered Madrassahs and imposing minarets
Day 4: Cross into Tajikistan to the trek starting point by vehicle
Days 5-11: Enjoy sweet smelling juniper forests, and glorious summer pastures during this 7 day hike
Day 12: Drive to Samarkand
Day 13: Drive to Tashkent
Day 14: Fly to London
Guide price £2,795 per person

Trip Reports relating to Central Asia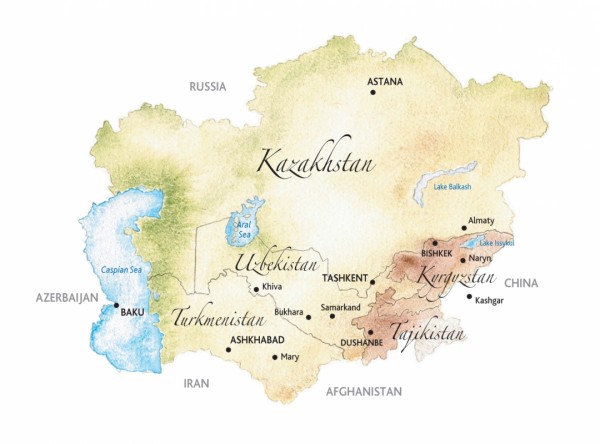 Fiona's travel tips
THE GREAT GAME: The Great Game refers to the 19th century battle for supremacy played out by the Russian and British empires for political dominance in Central Asia. While Russia spread east, swallowing up the Silk Route khanates of Khiva, Bukhara and Samarkand, Britain edged determinedly north towards the forbidden land of Tibet, with the aid of knowledge accumulated by fabled pundits like Nain Singh. The very centre of this political chessboard was the Gilgit Valley, where, high among the mountains, the borders of India, China, Russia, Afghanistan and Pakistan all converge.
DON'T MISS: Drinking green tea in Bukhara's Lyiab-y-hauz in the shade of an ancient mulberry tree, watching some of the elders sitting cross-legged on charpoys bent over a chess board.
BOOKS: Peter Hopkirk's The Great Game and Eastern Approaches by Sir Fitzroy Maclean.
BEST TIME TO GO: The ideal time to travel is May to September, apart from Turkmenistan where the height of summer is better avoided.
FOR THE ACTIVE: For wild, remote, back to nature trekking, Tajikistan is perfect.
WHY NOT: Start your journey in Azerbaijan and cross by local ferry from Baku into Turkmenistan, the hottest, driest and harshest of the stans, where Ashkhabad's Sunday Market will be swarming with the dominant Turkmen tribe, the Tekke, resplendent in their extraordinary shaggy hats.
JOURNEY TIME:
Kazakhstan:  9 hours (direct)
Kyrgyzstan: 9½ hours (direct)
Tajikistan: 9 hours (indirect)
Turkmenistan: 9 hours (indirect)
Uzbekistan: 8¾ hours (direct)
Receive our E-News
Fill in your details to subscribe to our regular Dispatches E-newsletter
Our Brochure
View a PDF or order a copy of our Brochure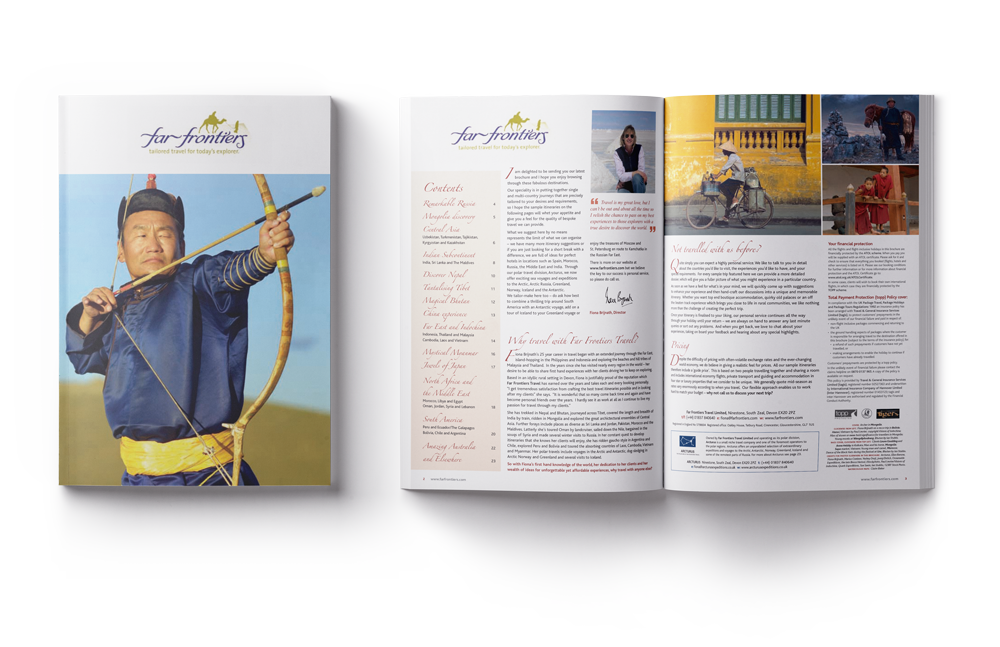 VIEW OR ORDER BROCHURE HERE