Australia is a remarkable continent and a land of huge contrasts – untouched deserts, ancient rainforests, mystical Uluru, productive wine country, the mighty Outback and vast unknown interior, idyllic Barrier Reef Islands and sophisticated cities.
Australia is wild, vast and untouched, yet cosmopolitan, cultural and cool: It's a beautiful and ancient land, offering limitless unforgettable experiences and unique wildlife and landscapes. Its pristine coastline of cresting surf beaches and dazzling coral reefs shows off the legendary laid back Aussie surf culture and natural lifestyle, while the Outback – silent and splendidly isolated – beckons with a thrilling mystery.
The people are friendly, the wine world class and it's the perfect destination whether you're after a tropical paradise, luxury escapism or an epic overland adventure. First time travellers will be keen to experience such icons as Sydney, Uluru and the Great Barrier Reef. They are icons for a reason and truly wonderful to see: We can show you how to best experience them, away from the crowds. Australia is a place to explore off the beaten track, to seek out hidden gems and to amble along empty beaches. Any genuinely Australian experience must include time with the locals and a chance to experience the warmth of their hospitality, their 'down to earth' friendliness and that dry Australian sense of humour.
We will be happy to provide you with ideas and inspiration. Our portfolio extends from rustic B&Bs to superb luxury lodges, from small group walking tours to high flying helicopter sightseeing, from private boats to remote wilderness experiences. We will even help with restaurant selections and do our best with tickets to sporting events etc. Our starting point is your holiday duration and what's on your 'wish list'. It's impossible to see everything – no one has, despite what they might say! Give yourself a few days on arrival to relax, get your bearings and adjust to Australia's pace.
Australia is all about lifestyle.

Itineraries relating to Australia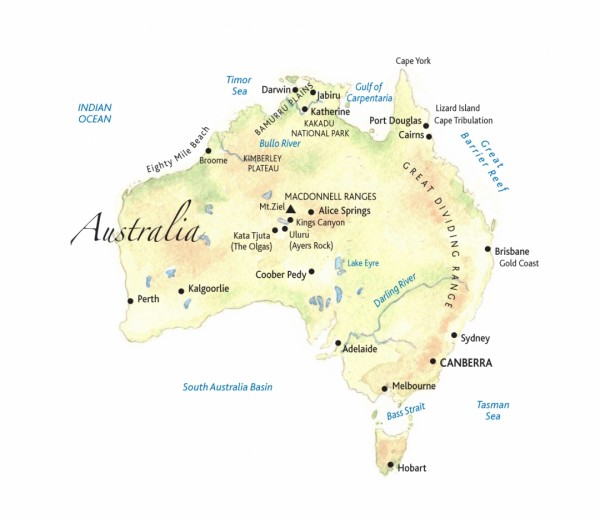 Fiona's travel tips
GETTING THERE: Australia is serviced by many Airlines offering daily flights including British Airways, Qantas, Singapore Airlines and Emirates. Flying time to Sydney is 22 – 24 hours.  
TIME DIFFERENCE: +7 to +11 hours, with three time zones.
GETTING AROUND: Australia has a good network of domestic flights, is an easy place to self-drive a hire car or we can arrange driver/guides. Charter flights are a way to cut out long drives and make travel connections smoother and a helicopter safari is one of the best ways to see the Kimberley region! It is important to remember that Australia is a big country and sometimes getting from A to B can take quite a long time!
WEATHER: The best time to visit the Southern Part of the Country is from October to March, while Northern Australia is lovely from April to September.

Receive our E-News
Fill in your details to subscribe to our regular Dispatches E-newsletter
Our Brochure
View a PDF or order a copy of our Brochure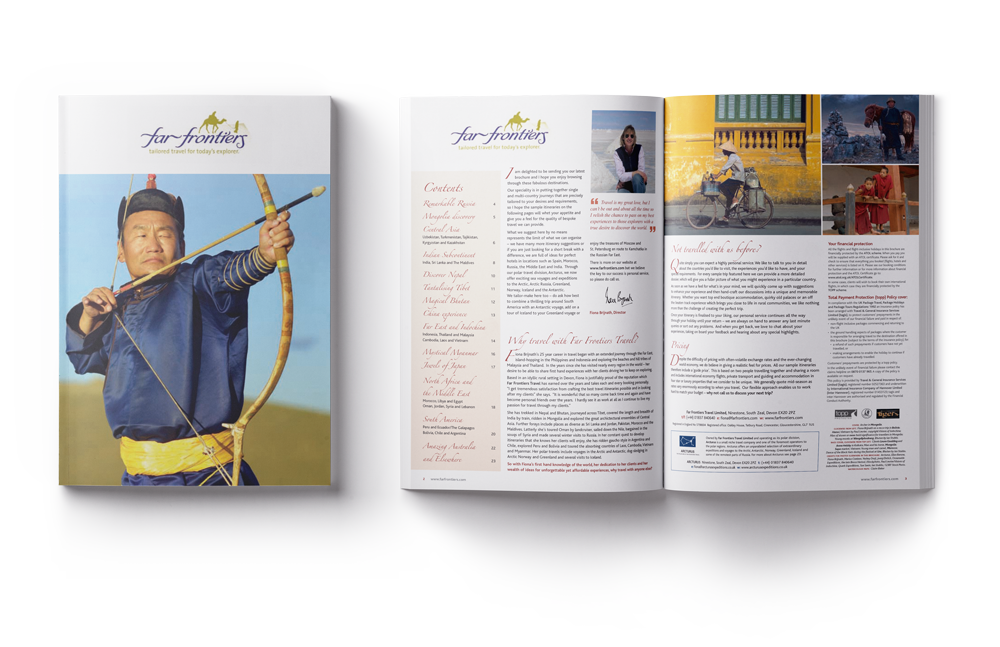 VIEW OR ORDER BROCHURE HERE