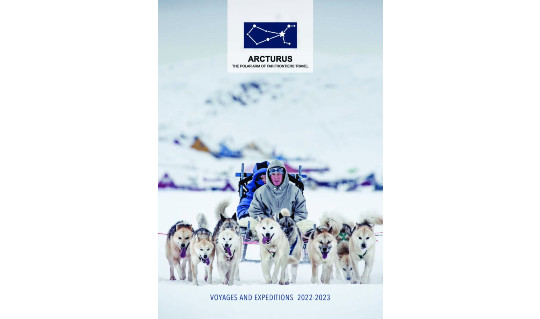 It's been a challenging 14 months for the travel industry as Covid-19 has raced around the world. This makes publication of our latest polar exploration brochure for Summer 2022 Arctic and Winter 2023-23 Antarctic feel very special! We are continuing our trend with fewer trips and voyages in the brochure itself as there are more detailed itineraries, maps and client comments here on our website. Do call us as we'll be happy to send you our detailed dossiers on the trips that interest you. We'll also be able to give you up to the minute information on any late booking opportunities for voyages this coming Winter 2021-22.
Due to Covid-19 many of the ships have issued special relaxed booking policies for upcoming Arctic and Antarctic voyages – options available include holding all new reservations free of charge for two months, reduced deposit requirements and extensions to final payment deadlines, so do ask for more details.
Our overland expeditions focus on enjoying nature and scenery by walking, dog-sledging, skiing and camping in the Arctic, Antarctic, Arctic Norway, Greenland, Iceland, the Faroe Islands, more remote parts of Russia and the Canadian Arctic. At sea, we are agents for operators of breathtaking wildlife expedition voyages to Arctic Norway, Spitsbergen, Iceland, Greenland, the Faroe Islands, Arctic Russia, the Canadian Arctic, the Falkland Islands, South Georgia, the Antarctic Peninsula and the Ross Sea region.
Remember, we are here to plan the trip of a lifetime that's uniquely special to you. We're always ready and delighted to discuss any aspect of your travel plans, however far into the future they may be.