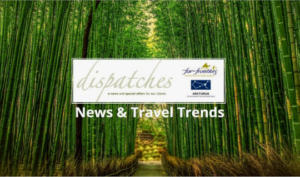 Look out for our new-look Dispatches E News bulletins which you will soon receive regularly by email. While we wait for the world to open up around us I hope I can inspire you to travel with us soon.
In addition, you will soon see the launch of our brand new websites – please do take a few minutes to explore them!
By now you should have received the new Arcturus 2022-2023 brochure. With the vaccine programme going well, we are looking forward to putting the last 12 months firmly behind us. We anticipate the pent up demand for travel will be huge so if you are in the mood for a 2022 adventure, don't delay – pick up the phone to me now so we can get planning.
To download a copy click HERE.